Going Back Fully Stashed!
I am linking up with Krystal and Ann Marie for this fabulous
Blog Hop and Giveaway August 25-27!
Over $300 in prizes up for grabs!
Life in Middle School is a Middle School blog. Lauren has taught all grade levels and subjects in her middle school and is now broadening her horizons as the Technology Elective Teacher. Her blog contains a variety of things from websites to class projects and information. She loves keeping up with what's going on in education. She has a TPT and TN store where she posts her creations too! Hop on over and visit!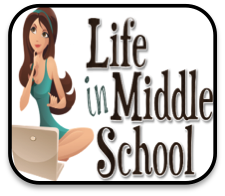 For more information about
The Ultimate Middle Years Giveaway and Blog Hop
head on over here and get the scoop and the entry form!
Don't miss out on all the fun!