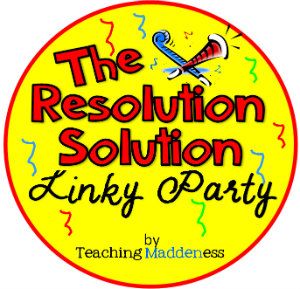 For the last week I have taken a break from all things school related,
taken some time for me, and spent time with my family.
I am now ready to get back into the swing of things.
So, here goes...
My resolutions:
For School:




Let the kids do more for themselves so that I have less to do.

Stay on top of planning and not so much "winging it." I am pretty good at winging it since I have been doing this a LONG time, but I am go to try to stay on top of lesson planning.

Be the best mentor teacher possible. I am getting a student teacher next week and want this to be an incredible experience for both of us.

Leave school no later than 5:00 daily. The is a BIG one! My daughter wants me home more, so I am really going to try.

Personal:

More time with family.

Less time on the computer and more time reading for pleasure. I have let my reading slip due to being on the computer so much, and I miss my books!

More time spent with friends NOT talking shop.

Lose 10 pounds or more by summer.

Blogging:

Blog at least twice a week with happenings in my classroom. My kids are amazing and do some awesome things. I want to share more of what they teach me!

Hit 1000 followers or more in the next year. Currently at 584 just since March, so I know I can do it!

Make and share more goodies on TPT.

Actually DO more of the ideas that I have pinned.

So, what are YOUR resolutions for 2013?