We have been working on double digit multiplication in math
using area models and the kids have a pretty god grasp of this, so it's time to
move on to using the standard algorithm.
In trying to make the transition, I made this anchor chart
based on one I found on Pinterest.
and created this foldable to show where the numbers
in the algorithm method come from.
On the inside of the foldable the kids stapled a copy of the anchor chart.
Hopefully, this will make the transition smoother.
What do you think?
Do you have any tried and true methods that work for you?
Please share!
and finally, I am linking up with Farley over at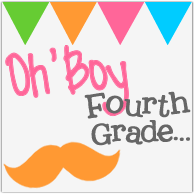 for the December Currently
So, What have you been up to?