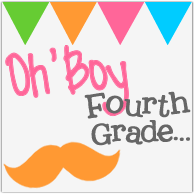 for this month's Currently.
My daughter has been such a help this holiday season!
She did most of the decorating herself, and has now taken most of it down
and packed it away herself. I appreciate her SOOOOO much!
I am loving this time after Christmas and New Year's
to get some things done I wanted to do,
catch up with friends, watch movies, sleep in,
and in general, decompress from the busy-ness of all things school related.
The table thing just wasn't working for me in my classroom,
so I have had them replace with the old desks that I hate too,
but they are more convenient because I can move things around more easily
and no longer have any "blind spots."
So now I just have to get things re-organized before next Monday.
I have a student teacher starting on Monday and have to get things ready for her to jump right in.
Need to find my mojo so I can get things done!
I have gotten some great ideas from her site.
My favorite was her
My kiddos did a great job on these! You can check out my post about them
here
.
My other favorite blog is Lorraine's
Fabulous 4th Grade Froggies
.
We have been online buddies for a LOOOONG time,
and she was my inspiration to get into blogging.
Her support and encouragement mean a LOT to me!
I ♥ that lady!
Blogging has made a big difference for me.
I LOVE all of your blogs and stalk them often for ideas and inspiration.
Can't wait to see who your favorites are.