Spring Break has finally arrived!

Thanks to the awesome AWESOME clipart from my friend Michelle at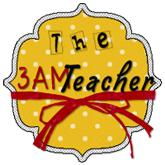 I was able to finish my High Flying Time projects for first and second grade!
Common Core aligned telling time to the hour and half hour, and to the nearest 5 minutes.
I just ♥ how they turned out!
Each file includes interactive slides for the students to respond on individual white boards,
2 practice pages with answer keys and self-checking memory game cards.
Perfect for whole group lesson, individual practice, and math centers!
Click on the images below to purchase these files from my TPT store!
And as a BONUS, the first 5 people to leave a comment will receive the version of their choice.
Leave your email and whether you would like the
first grade
or
second grade
version.
Happy Sunday!