Amazing, but I am actually posting my Five for Friday
ON FRIDAY!
I am linking up with Kacey from
for
I just may be on the road to recovery on my blog.
I have actually gotten some things done this week!
I finished working on two math games!
I have finally had a chance to play around with my Silhouette cutter that I bought several months ago, and made cutting files to go along with the above games so that I do nut have to cut out everything by hand twice. (I will still have to cut them out after they are laminated though.)
Thanks to a sweet comment/suggestion from a follower I revamped
the banana split game for my Firstie Friends -
an ADDITION version with picture cues!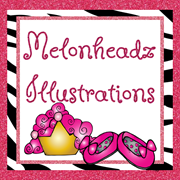 I has a new color cover and some cute graphics sprinkled throughout.
Click on the image to take a look.
and finally...
Lunch today with my besties from school who I haven't seen in a month.
YUMM!
Now it's back to work for me to keep the juices flowing.
How was YOUR week?