Today I am linking up with the FABULOUS, AMAZING,
Farley over at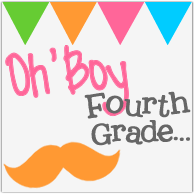 for the July Currently
Oh, and guess what?
I am sponsoring Currently this month!
I cannot believe that I was the first one up this morning!
I am almost never the first one up!
But I am lovin' that I can wake up whenever and however I want to during the summer.
No early appointments for me.
I got up so early today because I needed to go to the bathroom, but my mind started going about the social studies unit I want to work on today, and I couldn't go back to sleep!
Maybe because it's so dang HOT (118 yesterday!)
or maybe because I AM,
but I am feeling FAT these days.
I would love to lose about 30 pounds
BUT
This girl loves good food and thinks exercise is just plain BORING.
I'm trying Green Coffee Extract
and
Garcinia Cambogia
both recommended by Dr. Oz
but so far
Nothin'.
I have faith, though.
In my mind I'm skinny!
Finally, I am a terrible procrastinator.
(OK, admitting it is the first step to recovery.)
I usually put things off until the last minute, but they DO eventually get done.
So, really, don't follow my advice on this one!
Your Turn!
Here's the Currently form.
Now, go link up yourself!
Have a great Saturday!