I cannot believe that it is already July!
I go back to work one month from today!
Today I am linking up with Tara from
and Holly from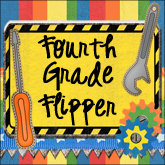 for
because my Tried It actually led to my Made It.
I few months ago I bought a Silhouette Portrait cutter
and finally had some time to play around with it.
but did not want to have to cut out all the pieces twice.
sooooo
I figured out a way to cut out pieces on my Silhouette so
I only had to cut them out once after they were laminated.
Here's how they turned out
I just ♥ how they turned out!
I also did a home project this weekend.
I love food!
I have a huge collection of recipes that I have saved, clipped, and printed.
They were just one big pile with no rhyme or reason,
and I had to flip through all the pages to find the one I wanted.
I sorted my huge pile into categories.
Then I laminated the recipes that I have tried that are keepers
so they won't get messed up or spilled on in the kitchen.
Then I made a run to The Container Store to grab this bin and some pretty file folders.
All it needs now is for my vinyl kit to arrive so that I can decorate the box too.
Now all of my recipes are readily at hand.
Now it's your turn. Head on over and link up with Tara and Holly
and show off your Made Its and Tried Its!