Our first book report project for this year was a Character Book Report.
I have used these in the past and the kids have had fun with them.
It is a really easy format for a first-time book report project.
(Heidi has several different themed book reports available.)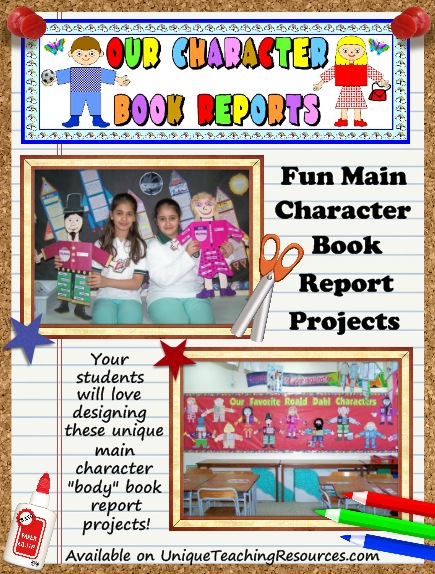 Here are some of the "Characters" my kiddos came up with this year...
Next up is the Book Buffet from The Peanut Gallery
You can read about last year's projects
here
.