Wow!
What happened to November?
I cannot believe it is already
DECEMBER!
I had this past week off for Thanksgiving and spent the week with family in San Antonio.
Even though I took things with me to work on for school, I didn't touch them all week.
(I'll be sorry about that next week though.)
Now that I am home, I am getting ready for the big TPT sale!
Thanks to Krista Walden for this adorable button!
I am loading up my cart in between working on some new products for my own store.
I can't wait to do some shopping tomorrow!
Here's what I have been working on today...
First I revamped this old file and spruced it up. My kids had such a blast last year writing their letters and had some great questions for Santa. You can read some of the letters from last year
here
.
My kids love all the coordinate graphing games that I have made, so I am treating them with this Gingerbread Man one. It will keep them busy and hopefully encourage those slow pokes to get a move on so they can play too!
And finally, I revised this persuasive writing activity to give it a little gift wrap too!
All three of these goodies are easy, no fuss activities to have at the ready during this busy season!
I am hoping to have a few more ready next week too!
So, What's in YOUR cart?
Please share!
I might need want have to have it too!
I am also linking up with the One and ONLY, Farley from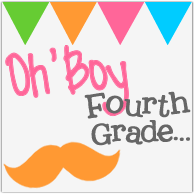 for this month's Currently.
OK, so I am off to put away all my laundry from the trip, and get ready for tomorrow with my kiddos.
Plus, I need the sleep to be in good shopping form!