Do you have one of those items in your
bag of teacher tricks
that you have used FOREVER,
but just l♥ve?
For me, it's squiggles.
Let me preface by saying that this may not be my original idea.
I have been doing them so long (over 20 years!)
that I do not remember where the idea came from.
But I love using them,
and the best thing about them is,
THEY'RE FREE
and there is no prep!
(Unless you want to copy off a bunch just to have handy.)
I have used them in many different ways over the years,
and I thought I would share just a few with you.
It all starts with a squiggle...
just a simple black line or design
somewhere on a blank page.
They can be as simple or as elaborate as you want them to be.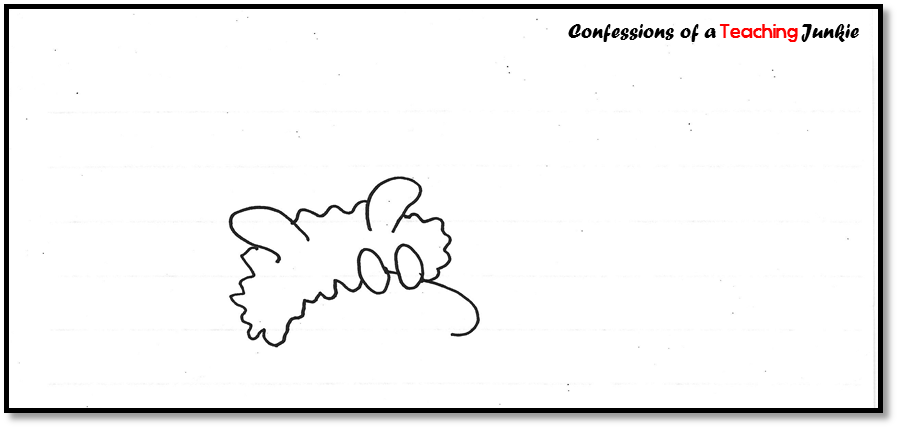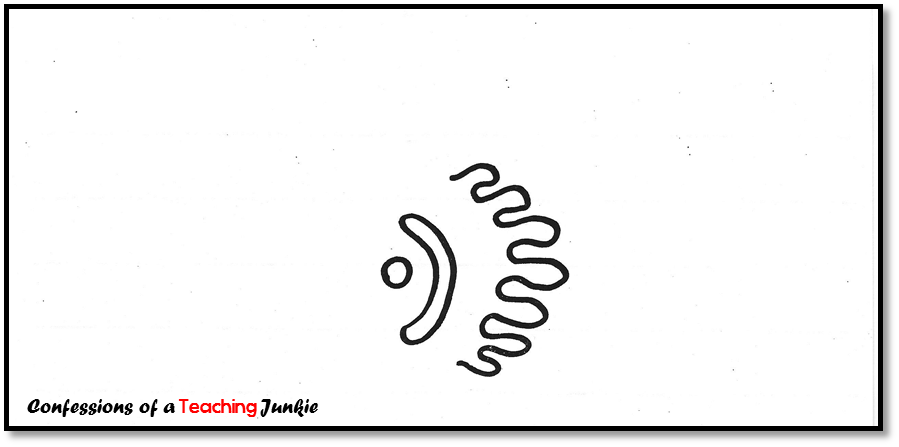 I give my kiddos about 10 minutes
to turn that squiggle
into a pencil drawing.
While they are drawing, they are to be
thinking about the story behind their picture.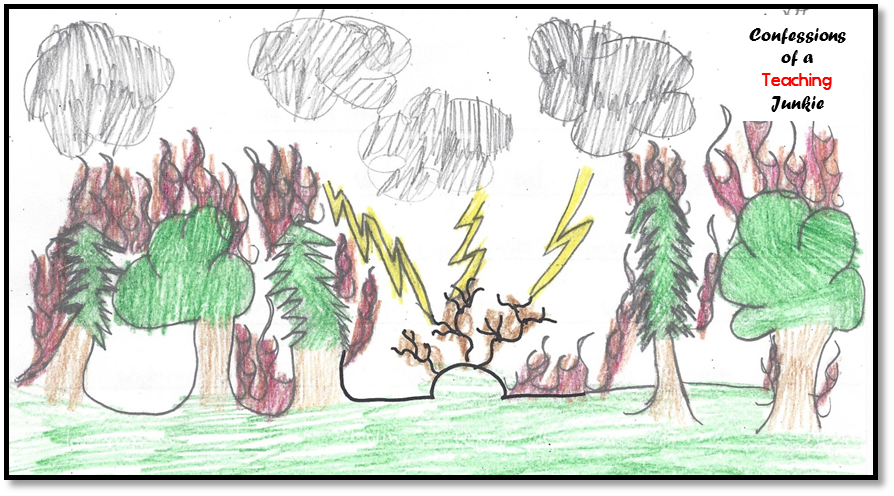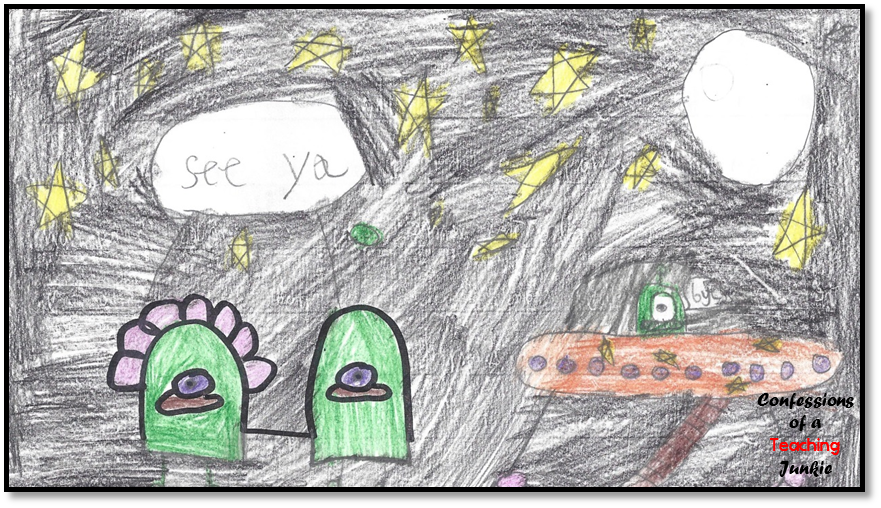 Next they write their story.
I have different requirements for their stories,
depending on what we're working on at the time.
For my littles, I just let them write a story about the picture.
After they finish their story, they get to color the picture.
After all, it is a writing assignment,
so I want the focus on the writing.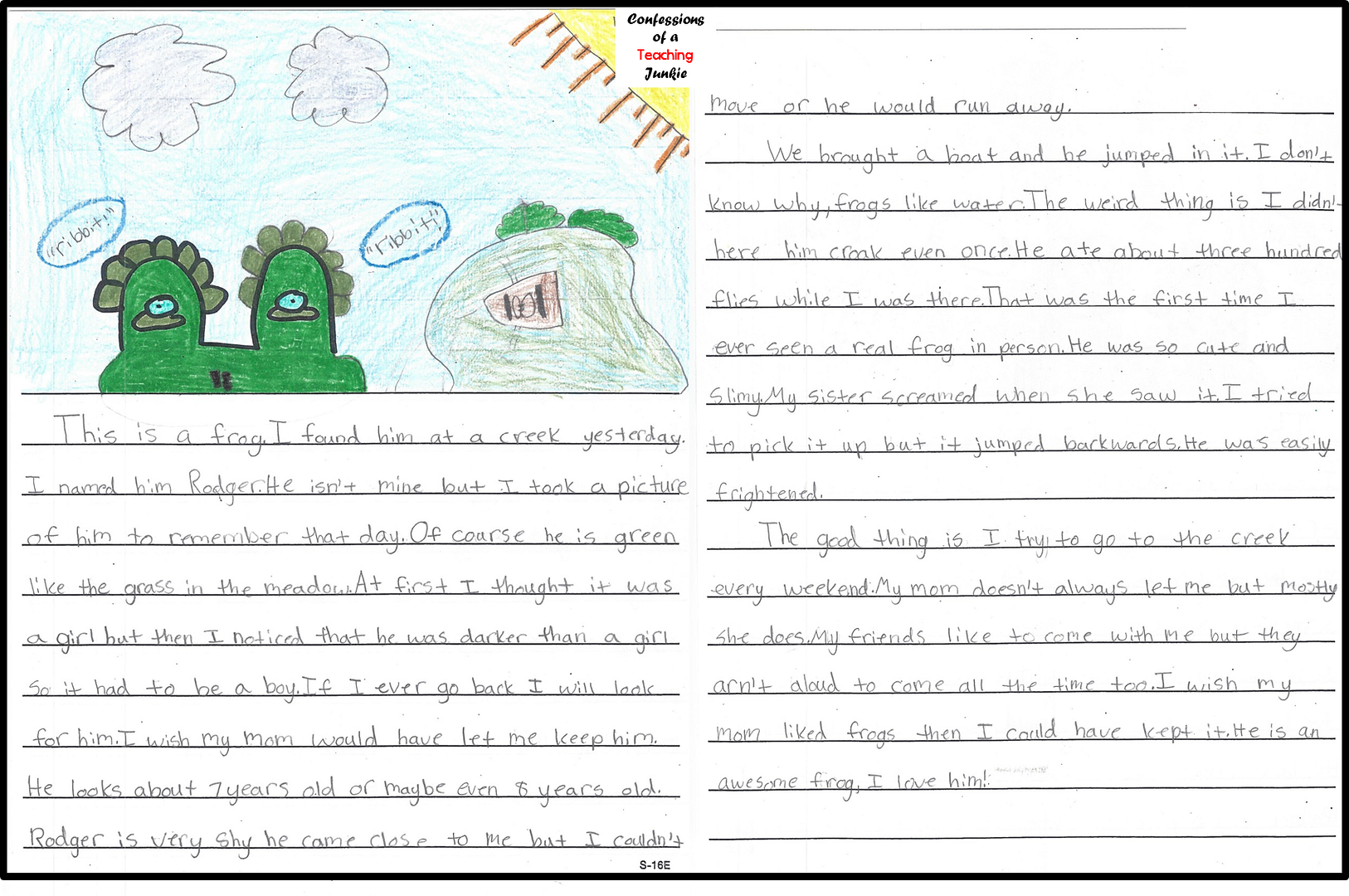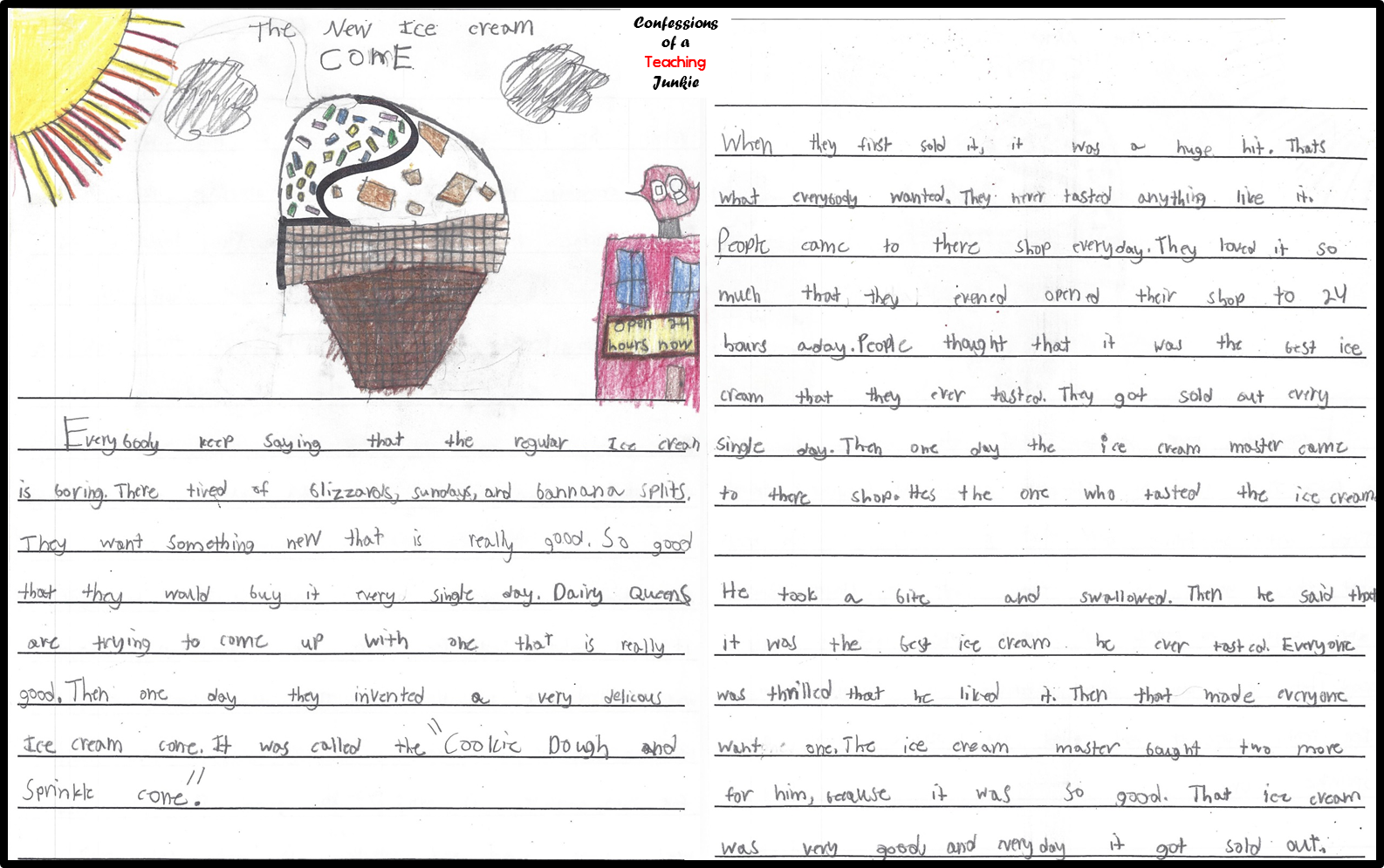 Here are a few of their stories...
Want a class set of Squiggles?
Show students a few examples,
and then give everyone
a black marker and a piece of paper.
Have each person make a squiggle.
Collect them all and you have a set of Squiggles to use.
OR
Do you have someone in you class that LOVES to doodle?
Have them make some for you!
Along that same line,
a few times I have had the students
draw a Squiggle.
Then we pass the papers over or back 3 or 4 seats.
Students complete the writing activity that they just received.
Easy Peasy!
One year I made packets of about 30 designs on lined paper like this...
(lines on the back too.)
3-hole punched them and put them in a plastic pocket folder for each kiddo.
Everyone had their own Squiggle Stories notebook to work on if they had free time.
Another year "Squiggle Stories" was one of my year-long literacy centers.
Each week I put a new design in the center, along with a date stamp, and a two-hole punch.
Students kept all their stories in a pronged file folder at the center.
Each month they chose their best one or two stories for me to grade.
I have also made class books of Squiggle Stories
for the classroom library.
The possibilities are only limited by your imagination!
Got more ideas?
I would L♥VE to hear them!
Please share!