I had some fun last week making up these fun
BUMP games for math.
The first one is
This one has three different games
Telling Time to the Hour
Telling Time to the Half-Hour
and
Telling Time to the Hour and Half-Hour combined.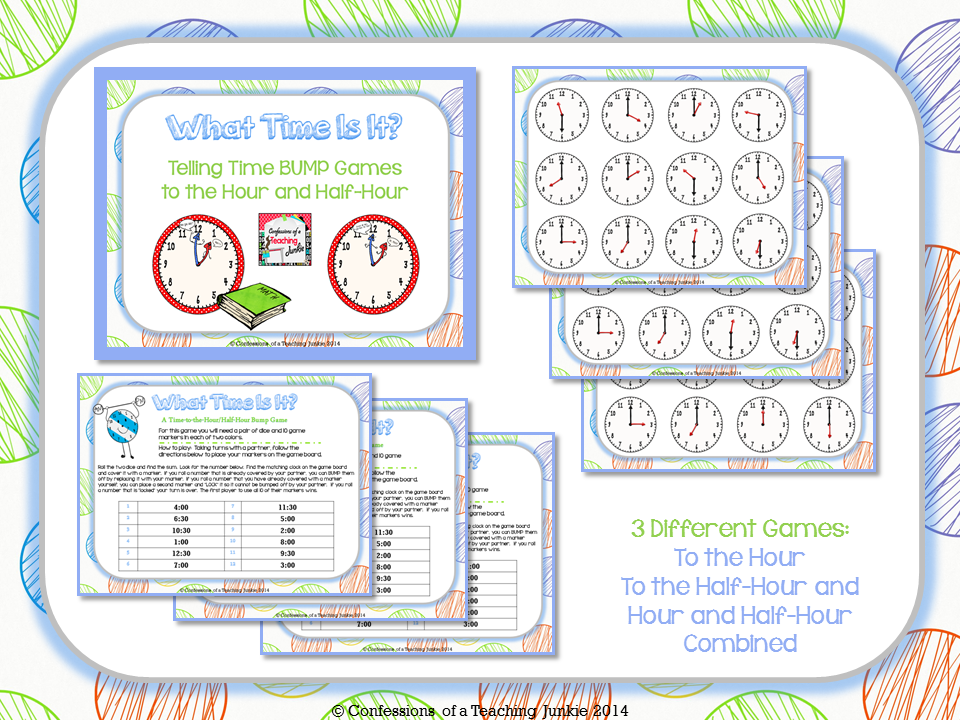 I also worked on these for my geometry unit.
The Geometry BUMP Games
are available individually (click on the images above)
or in a
bundle
at a discounted price.
I am having so much fun with these,
I am going to have to make some more!
They are so FUN and easy to make/use!