It's Sunday, and around here that means getting ready for the week ahead. This week is going to be a BUSY one!
Starting out on Sunday with The Sunday Scoop and The Teaching Trio helps me get organized.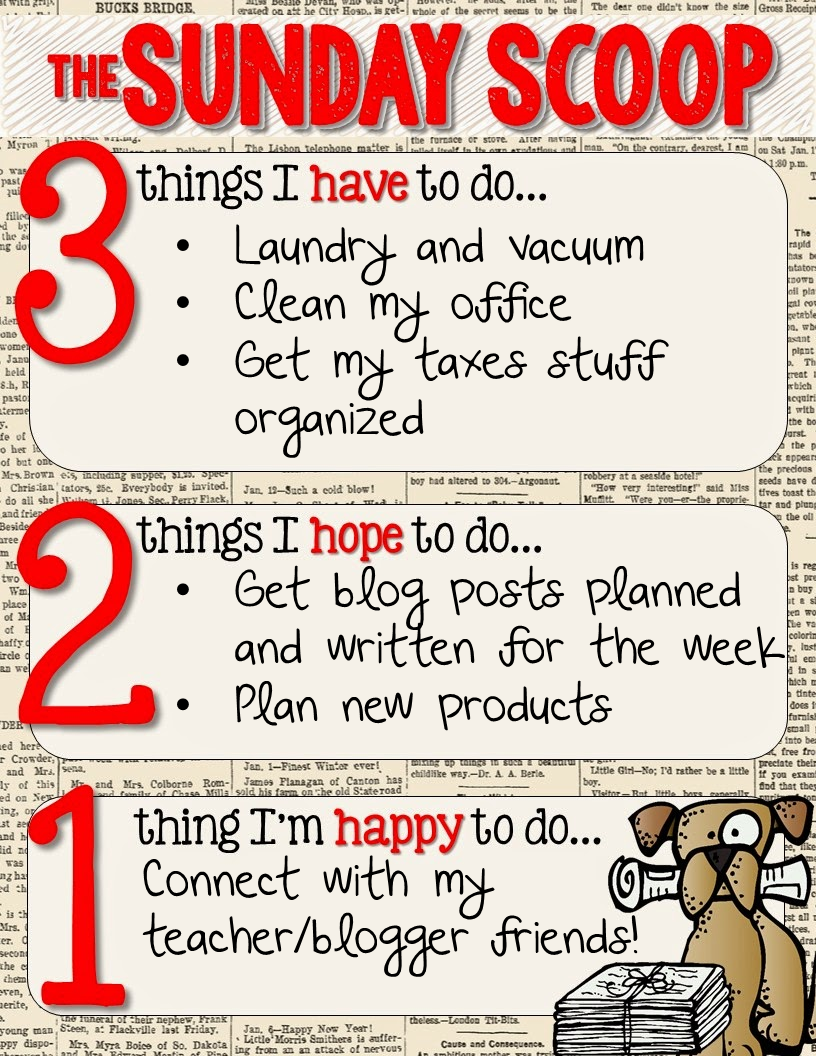 Must Dos
Laundry and vacuuming are no brainers.
They ALWAYS have to be done!
It's a never-ending job at my house.
My office is a mess disaster.
I'd post a picture, but then I would be shamed.
Suffice it to say that I MUST get it cleaned up and organized
TODAY!
We are having our taxes done by a new accountant and I have to get all the info ready to give him. I have it all sorted so that I know what's what, but I have to make it so that someone else can make sense of it.
Hope to Dos
Every weekend I hope to get thing for the blog planned out for the week...
You know, best laid plans and all...
Wish me luck!
Makes Me Happy
Connecting with all of you!
Not being in a classroom every day, sometimes I get feeling disconnected.
I recharge by talking to all of my teaching and blogging friends and sharing with you.
You all mean the world to me!
Have you entered this giveaway yet?
I have teamed up with some of my blogging buddies for this great giveaway.
You won't want to miss out!
a Rafflecopter giveaway
What are YOU up to this fine Sunday?
Have a great week!