I was recently inspired by my new blogging friend,
Sarah talks about her WHYs in this
Sarah shared many of her reasons, and then challenged us to share ours as well.
It got me to thinking about why I do what I do.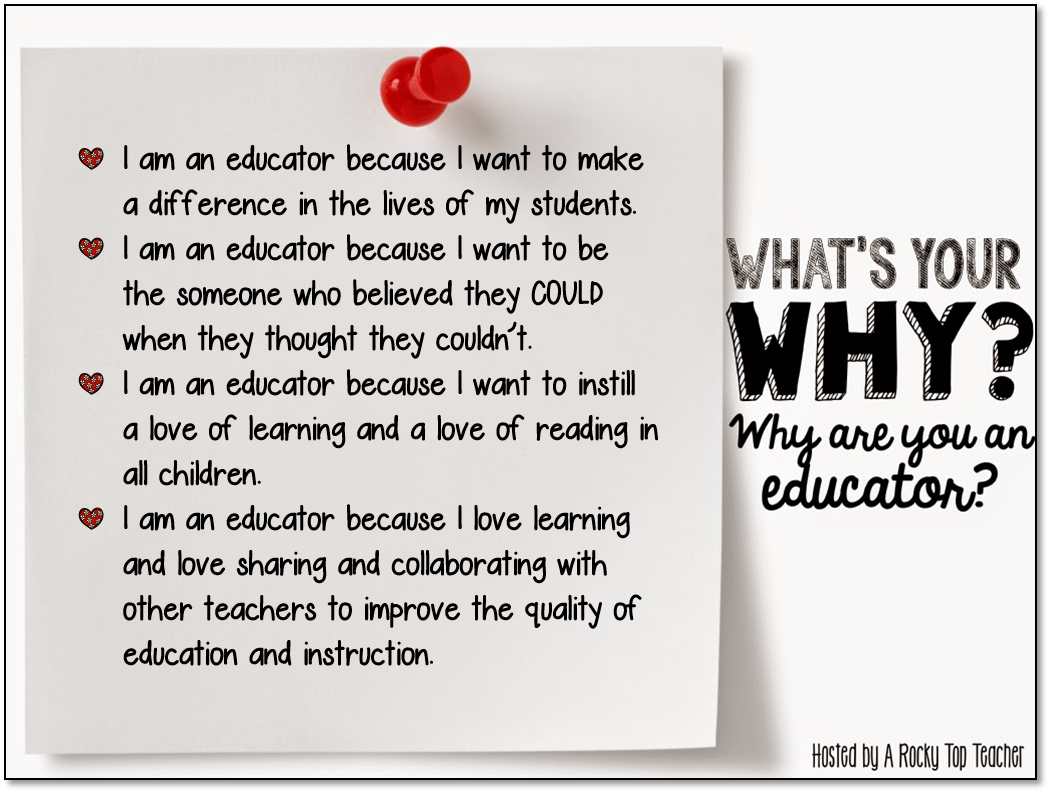 Even though I am not in a classroom on a daily basis anymore, I am still an educator.
And the ideals that led me into teaching some 30 years ago, are still driving me today.
I want to make a difference.
I want children to believe that they have the power to make things happen for themselves.
I want them to believe they CAN!
It's what keeps me going.
Learning
Sharing
Collaborating
Why are
YOU
an educator?
I'd love to hear your WHYs.
Check out more stories
here
.