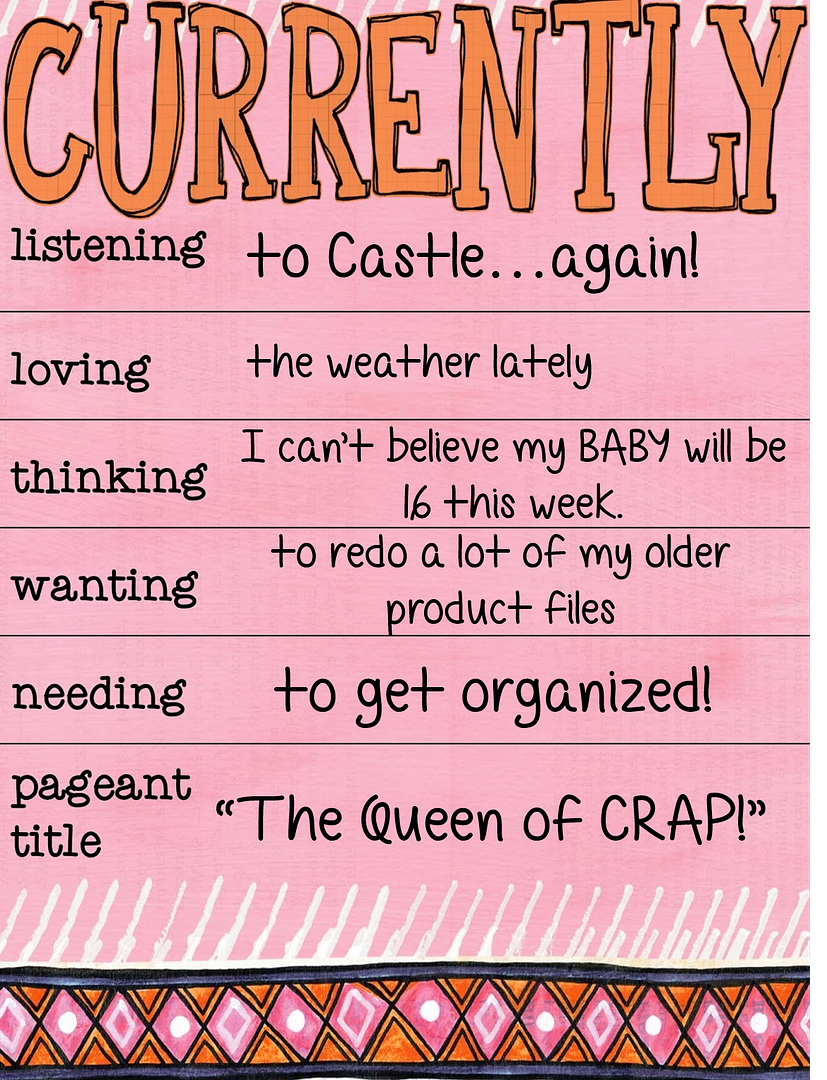 Wow!
Can you believe it is FEBRUARY already!!!
That means it's time to link up with Farley from
For this month's Currently.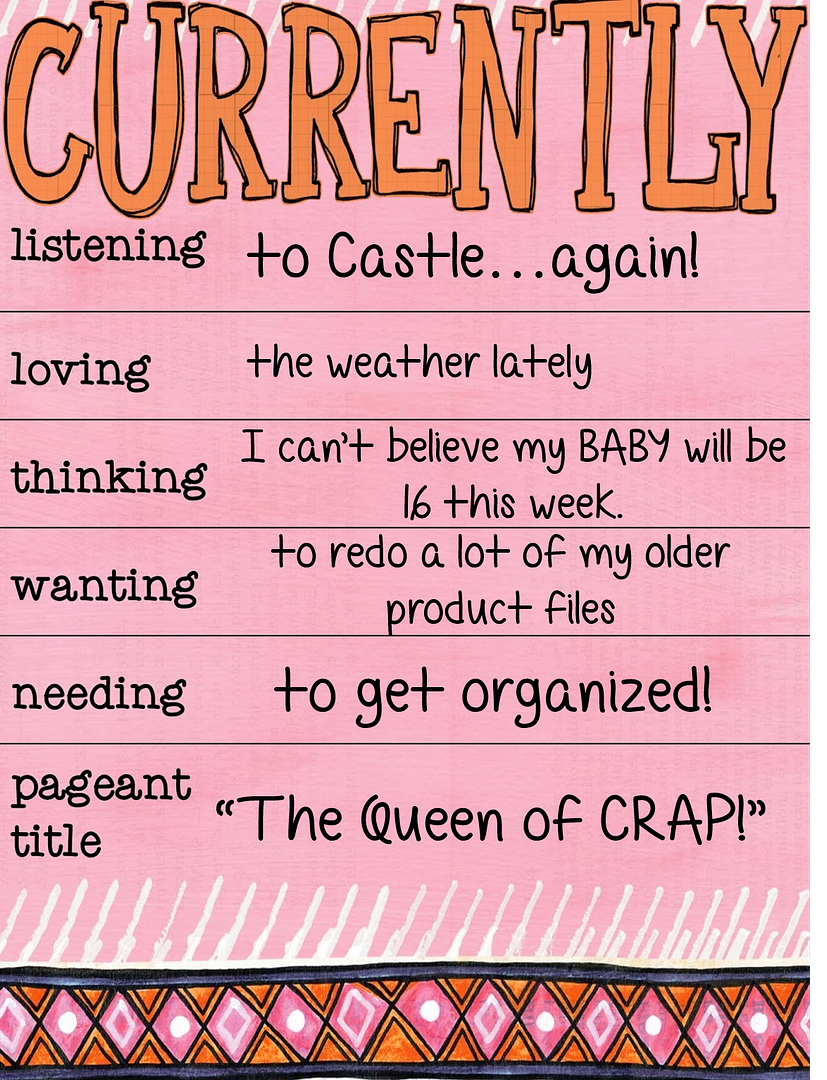 My daughter is a huge fan ADDICT of the TV show Castle.
She got all 6 of the previous seasons for Christmas.
Ever since Christmas day, she has spent
EVERY.FREE.MOMENT.
watching all the episodes.
It has become the background sound of my life lately.
She is finally on the last season and I cannot wait
until I do not have to listen to it
ALL.THE.TIME!
I am definitely a
I love the rainy weather that we have had this week.
I will never complain about rainy days,
even when it means rainy day schedule.
My BABY girl is growing up way too fast!
Can't believe she'll be 16 this week!
I have learned so much since I started out on TPT!
Here's one of my first product covers compared to my most recent.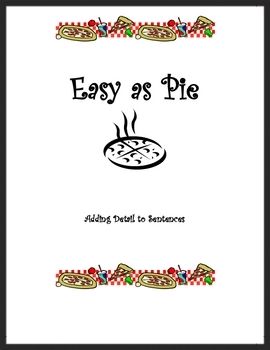 Some of my older stuff doesn't even have a cover!
Gotta get to work on that!
I've been slacking lately and my pile are growing.
I HAVE TO GET ORGANIZED AGAIN.
If I were a pageant queen,
which I definitely am NOT!
I would earn the title
"The Queen of Crap"
I have a lot of stuff!
I'm not a hoarder,
but I do seem to buy a LOT of school related stuff!
If you need it,
I probably have it.
Heck, I probably have 2 or 3!
If you've ever seen my classroom or my office,
you know it's true!
That's my Currently for February.

Head on over by clicking the button below and link up!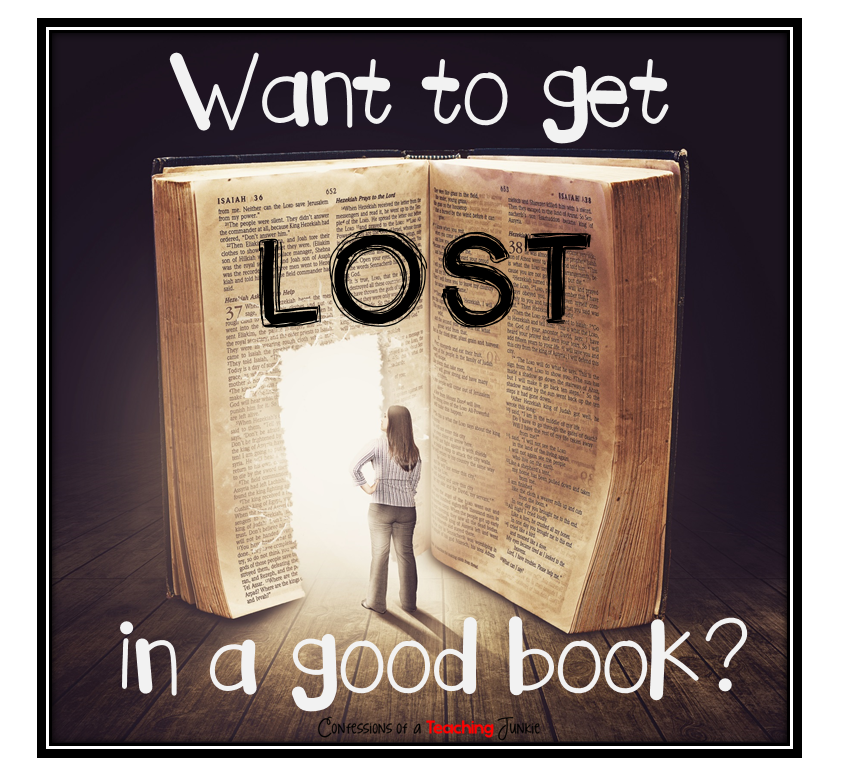 I just finished reading
Chosen Amazon's Best Book of the Month - January 2015
Intersecting, overlapping, not-quite-what-they-seem lives. Jealousies and betrayals and wounded hearts. A haunting unease that clutches and won't let go. All this and more helps propel Paula Hawkins's addictive debut into a new stratum of the psychological thriller genre. At times, I couldn't help but think:
Hitchcockian
. From the opening line, the reader knows what they're in for: "She's buried beneath a silver birch tree, down towards the old train tracks…" But Hawkins teases out the mystery with a veteran's finesse. The "girl on the train" is Rachel, who commutes into London and back each day, rolling past the backyard of a happy-looking couple she names Jess and Jason. Then one day Rachel sees "Jess" kissing another man. The day after that, Jess goes missing. The story is told from three character's not-to-be-trusted perspectives: Rachel, who mourns the loss of her former life with the help of canned gin and tonics; Megan (aka Jess); and Anna, Rachel's ex-husband's wife, who happens to be Jess/Megan's neighbor. Rachel's voyeuristic yearning for the seemingly idyllic life of Jess and Jason lures her closer and closer to the investigation into Jess/Megan's disappearance, and closer to a deeper understanding of who she really is. And who she isn't. This is a book to be devoured.
-Neal Thompson
It was so good! Definitely hard to put down because it was so twisty.
What have you been reading?
I would love to have you link up.