Resources for Teaching About Weather
This week, Thematic Thursday is all about
the WEATHER.
I love teaching about weather because the kids are so interested in it.
Maybe that's because here in Arizona where I live,
we don't get much in the way of weather.
I love teaching it, and they love learning about it!
I have put together a bunch of resources for you:
ANCHOR CHARTS
BOOKS,
ACTIVITIES,
VIDEOS,
and a whole lot more!
The original links to each of these individual anchor charts are be found on my Pinterest Board link below.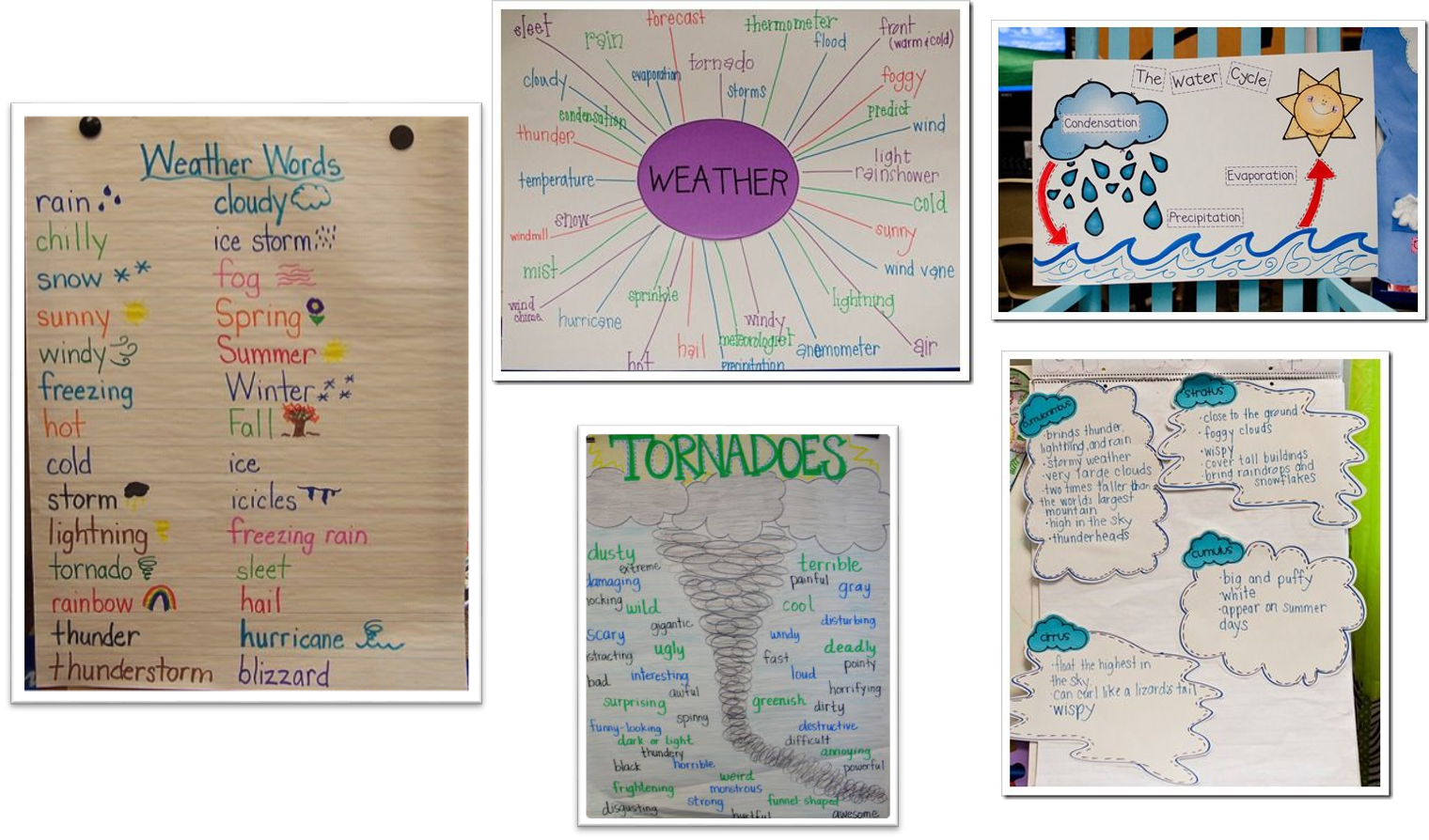 There are so many great books about weather, both fiction and non-fiction, that I cannot possibly share them all, but here are some of my favorites.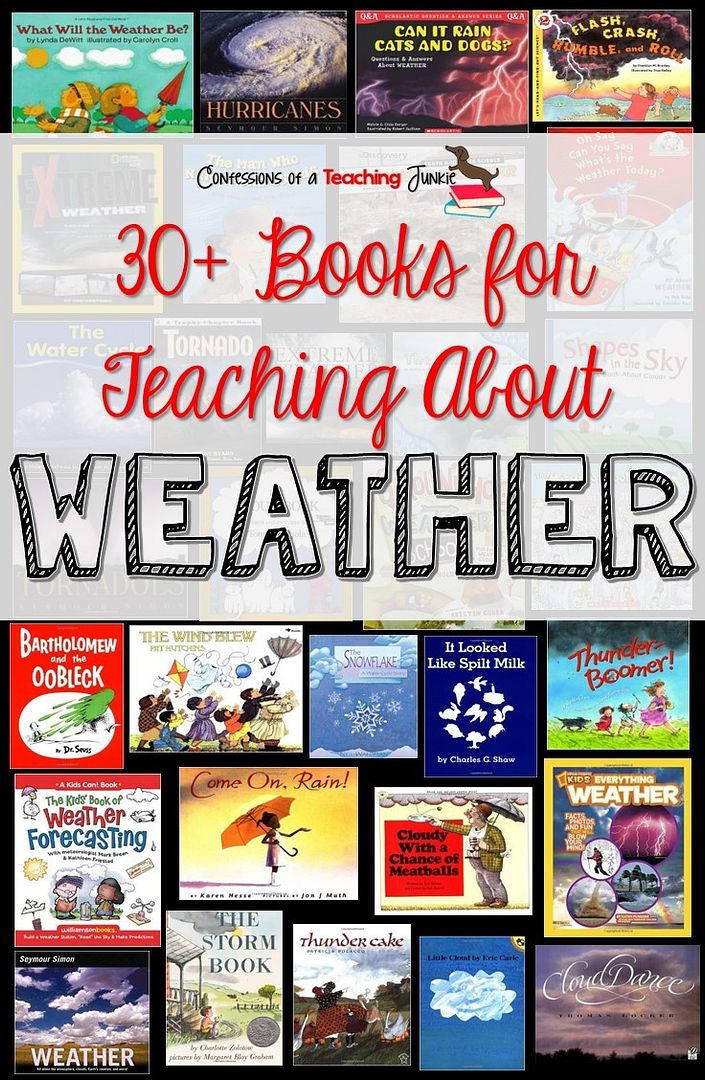 First up are some fun fiction books to introduce your weather unit or to have available in a Weather Book Box.


This is a collection of general non-fiction weather books.


This blog post has some great activities to try with your kiddos!

This one has more simple ideas and include a free printable.
Here are a couple of my weather vocabulary activities that are perfect for this unit.
Are you a cloud watcher?
I AM!
I l♥ve looking at the clouds and trying to find pictures in them.
I love being on the playground when students notice interesting cloud formations and point them out. It's one of those little things that just makes me happy.
Here are some great books and resources for teaching about clouds.
Here are some of my favorite cloud activities.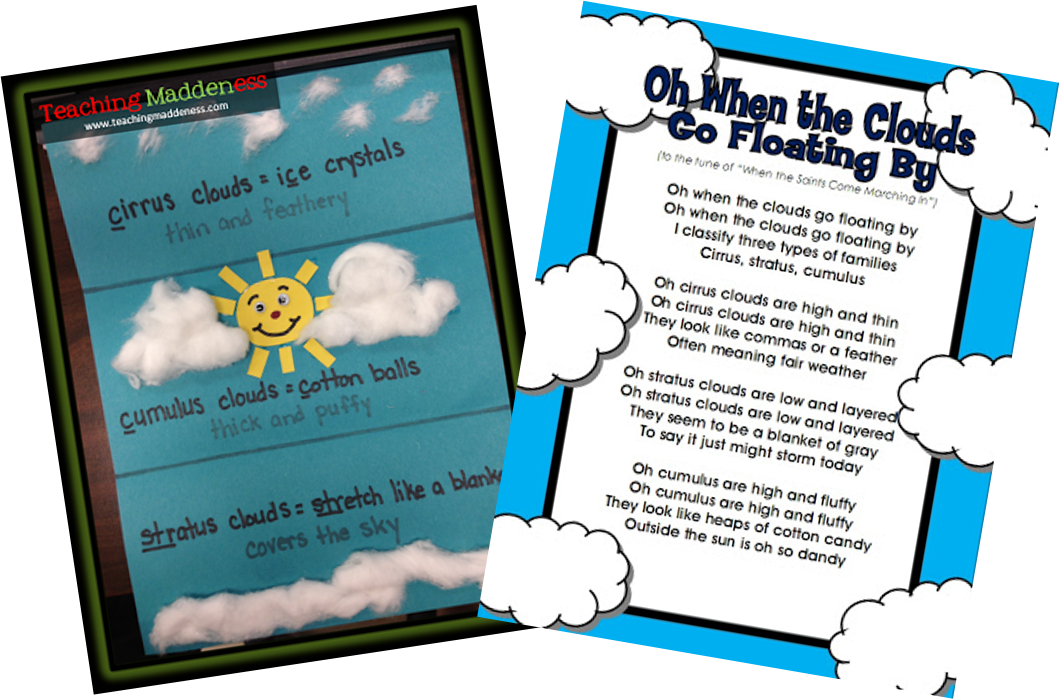 I looked Like Spilt Milk was one of my favorite books when I taught kinder. Here are some fun activities from
The Techy Teacher
, including the recipe for cloud dough.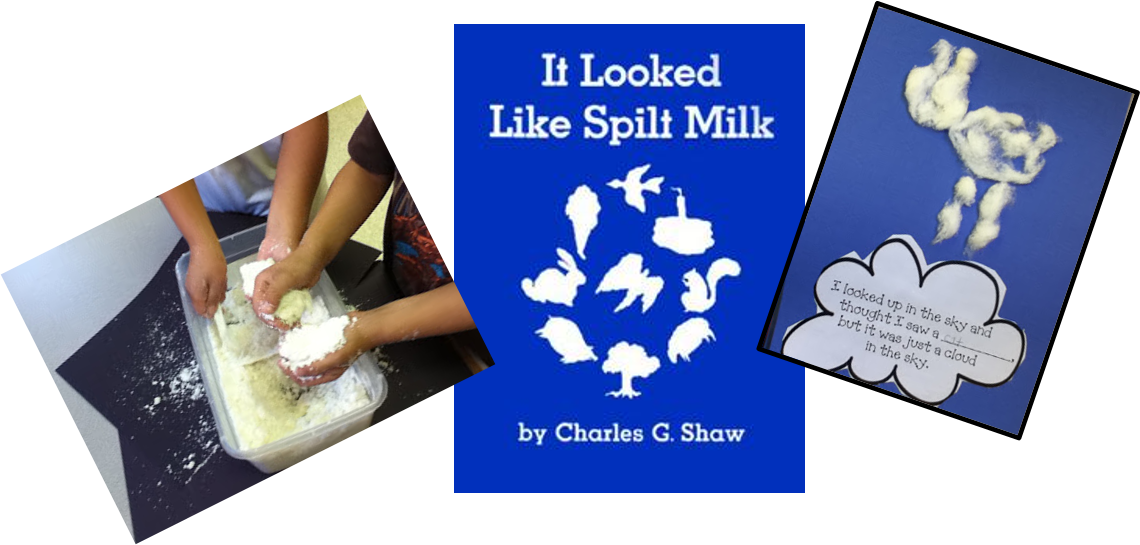 Want to really WOW your kids?
Try this!
This fun class book activity is a great tool for assessing students' understandings about clouds.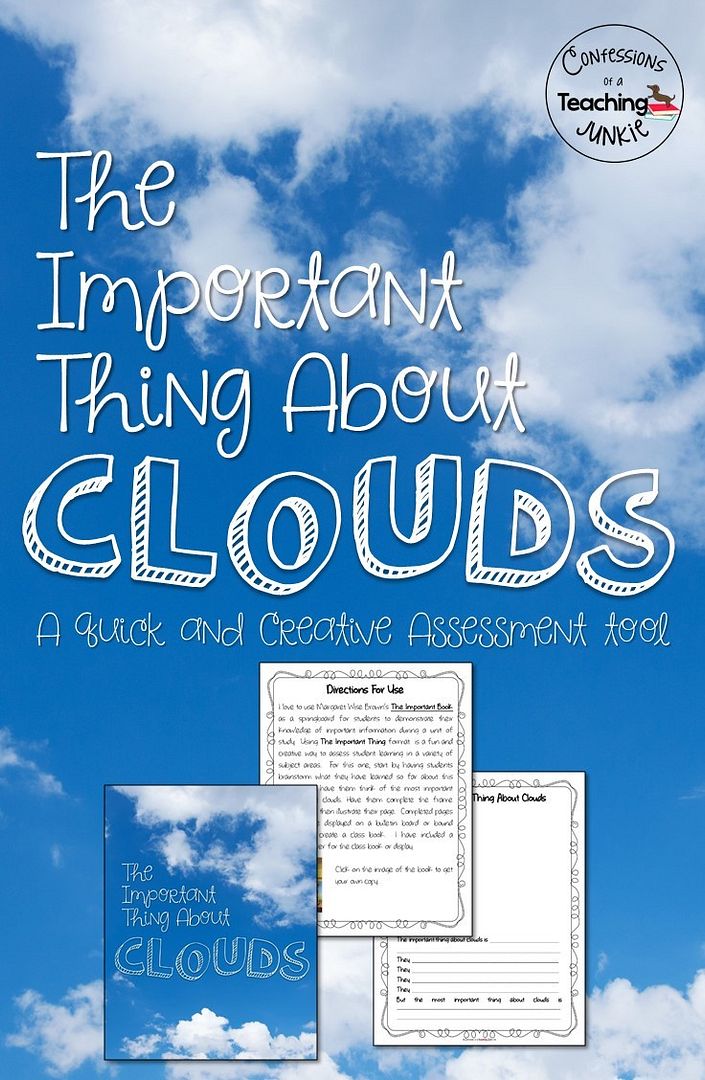 Most kids, but the boys especially, get pumped about extreme weather anything.
Here are some great books about extreme weather.
Here are som fun weather kits for your science enthusiasts.
Finally, here's a list of some videos I found on YouTube that you can use in the classroom.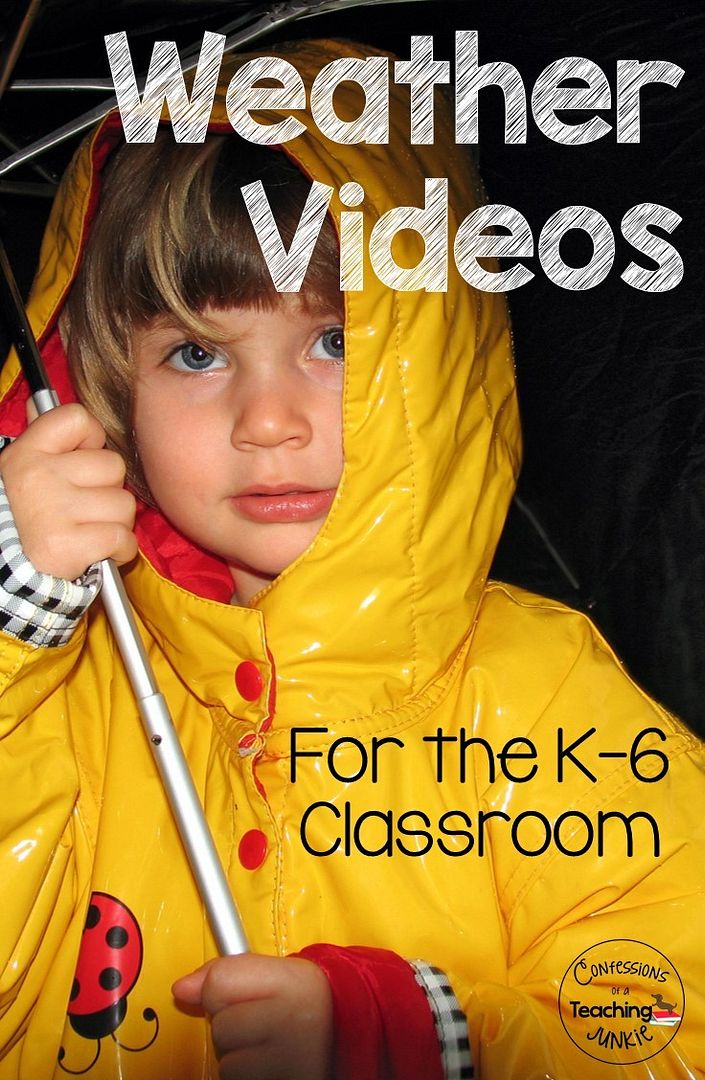 This one,
Amazing Weather Video from Discovery Weather
60 Minutes of HD Tornadoes, Hurricanes and Lightning!!!
is just pictures, but it give kids great visuals. It would be great to have playing while kids are working on weather poetry to provide some inspiration.
And from Schoolhouse Rock...
Click
here
to download a PDF list of more weather videos.
Click on the image below to download the organizer with all the links.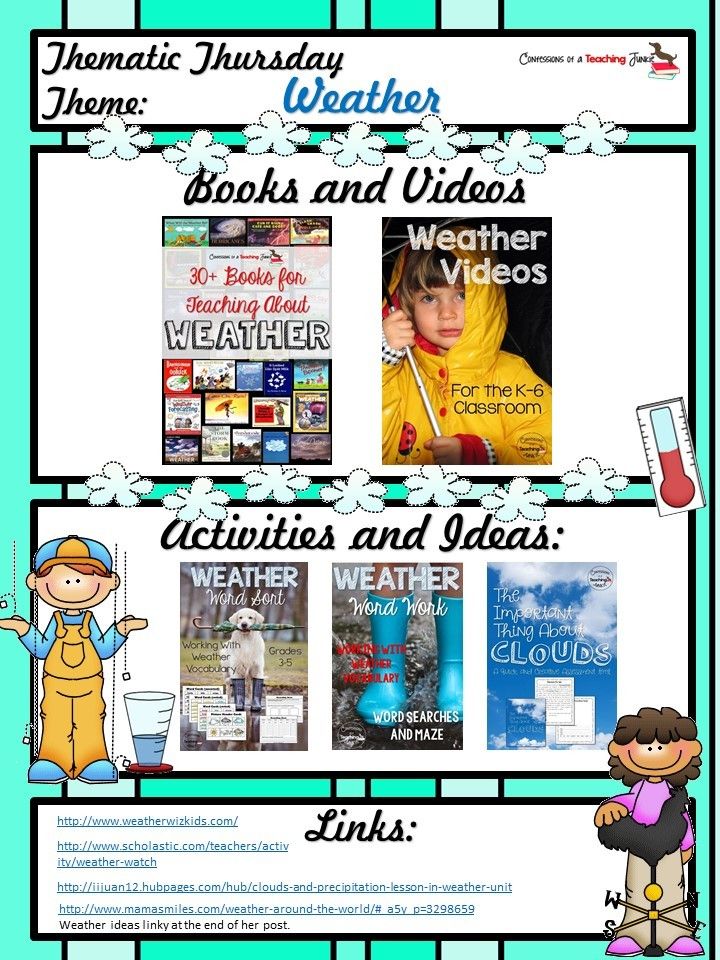 Follow my Weather Board for more ideas.
Follow Confessions of aTeaching Junkie's board Weather on Pinterest.
Now, head on over to Comprehension Connections
for EVEN MORE weather ideas!