I have had several comments on my Instagram photos about some of the food items in my diet, so I decided to share with you too.
The program includes weekly fat-burning shots, daily doses of RM3 and a very restricted diet. It has been a MAJOR challenge for me, but I am determined to make it. Here are some of the meals I have been eating.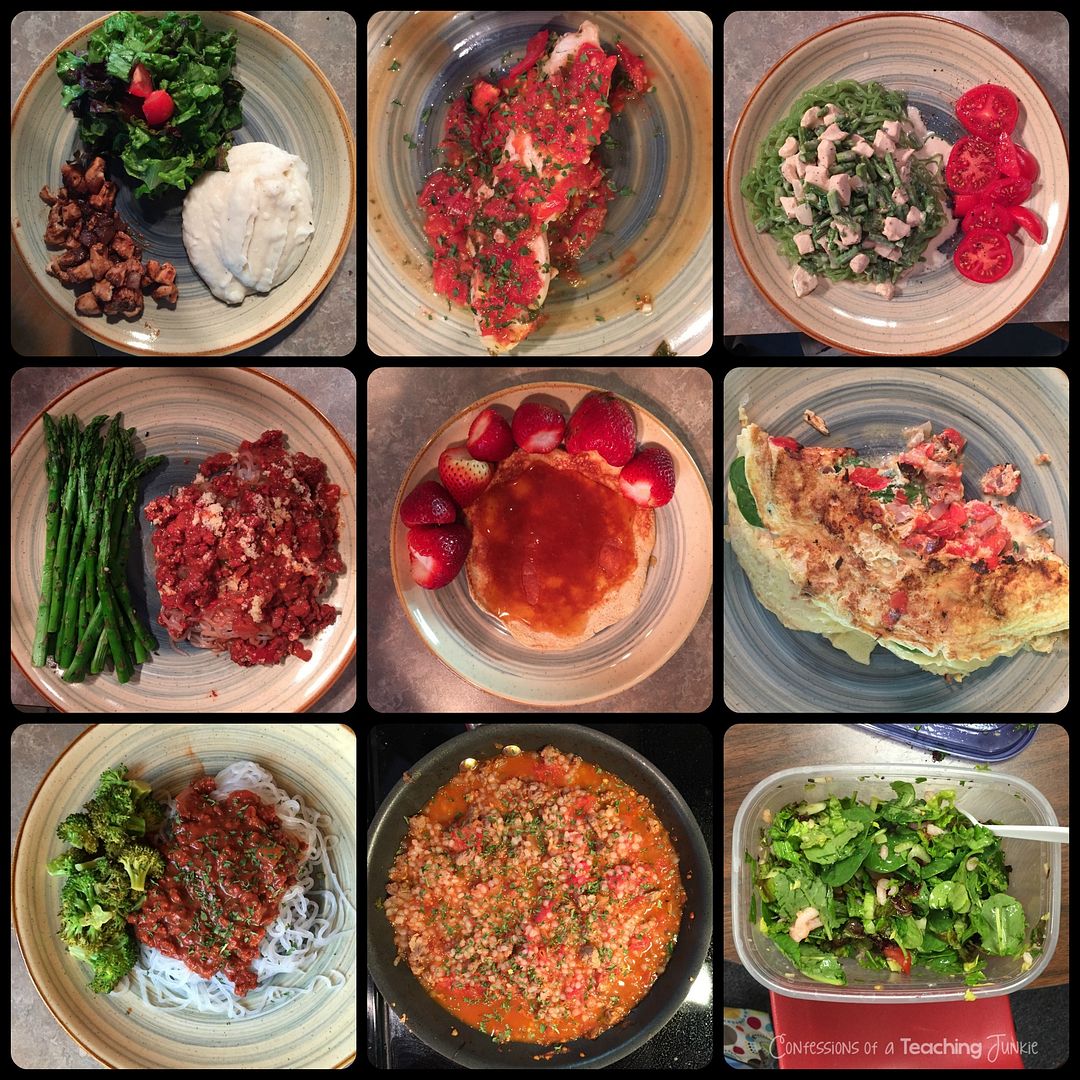 On this plan, I get 3 meals and a snack daily. Breakfast consists of 4oz. of protein and a fruit (apple, orange, 1/2 grapefruit, or 6 large strawberries.) Usually I have an egg white omelet with veggies, a protein shake with strawberries, or the protein pancake. The protein shakes come from HealthWise. They come in several flavors. The pineapple orange is my favorite! When I put it in the blender with a little ice, it tastes just like an Orange Julius! It is also YUMMY when I add my strawberries to the mix!
The protein pancake is made from the vanilla shake powder, an
egg white
and a dash of cinnamon. It makes a large pancake and tasted better than I expected. Instead of syrup, I heated up some Walden Farms Apricot Fruit Spread and poured it on the pancake. It was yummy!
Lunch and dinner consist of 4oz. of protein and 1 1/2 cups of veggies. To this, I can add any of the Walden Farms products, most of which are calorie free, carb, free, sugar-free. Some have trace calories. Here are some of the product that I have tried and can personally recommend. Some of these you can get at Sprouts and Fry's. I have found a better selection on Amazon, though. There has only been one Walden Farms product that I have tried and not liked, and that was the Balsamic Pear salad dressing. Everything else has surprised me.
The two things that I miss most being on a diet (besides sweets!) are bread and pasta. Fortunately, I have found a substitute for the pasta that is pretty good. They are called
Miracle Noodles
*
Made of naturally water soluble fiber with no fat, sugar, or starch.
* Contain zero net carbohydrates and zero calories, no gluten -made of a healthy natural fiber called Glucomannan.
* Easily absorbs the flavors of any soup, dish, or sauce.


*

Are instant and come in a variety of styles.


*

Have shown beneficial effects backed by medical studies for Type II Diabetes, Constipation, weight loss, and Cholesterol.
When you open the packages the smell kind of fishy (which is why you have to rinse well,) but they don't taste fishy at all. They really don't have a taste, but provide a calorie-free pasta substitute.
I have tried the Miracle Rice, angel hair pasta, fettuccini, and tonight I am trying the ziti noodles.
You can get some of these at Sprouts, from the
Miracle Noodle site
, or by clicking the images below to get them delivered right to your door from Amazon.
Here are a few of the "pasta" meals that I have made.
Spaghetti made with Walden Farms Tomato Basil Pasta Sauce with added ground beef, onions, and my mom's home canned tomatoes.
Chicken Alfredo with Asparagus made with Walden Farms Alfredo Pasta Sauce.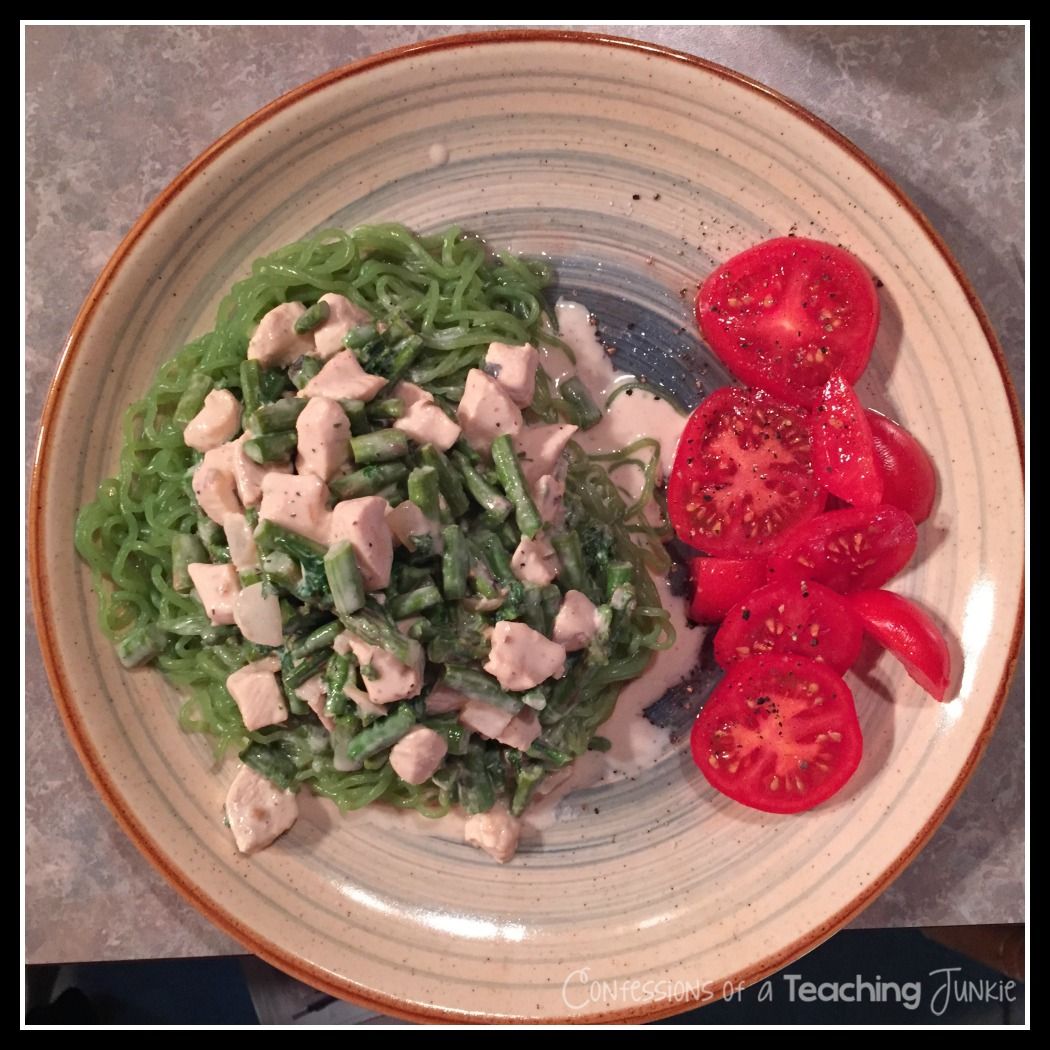 And my favorite comfort food, goulash, made with sauteed stew meat, onions, and my mom's tomatoes with Miracle Rice. (this was the first Miracle Noodle that I tried.)
I also made barbecue chicken 9sauteed with onions and Walden Farms BBQ sauce) with mashed cauliflower that I cooked in chicken stock and added some of the alfredo sauce to the cauliflower to add some creaminess.
One of my favorite recipes that I have found on this diet is for Tomato and Basil Tilapia and Chilean Sea Bass. It is very fresh and flavorful!
I am not trying to sell anything here or promote any particular brand, just sharing what is working for me. There is a free
Red Mountain Weight Loss app
for the iPhone that has a ton of recipes that you can try even if you are not on their diet plan.
I've lost a few pounds so far, and will keep with it until I reach my goal! I'll keep you posted.