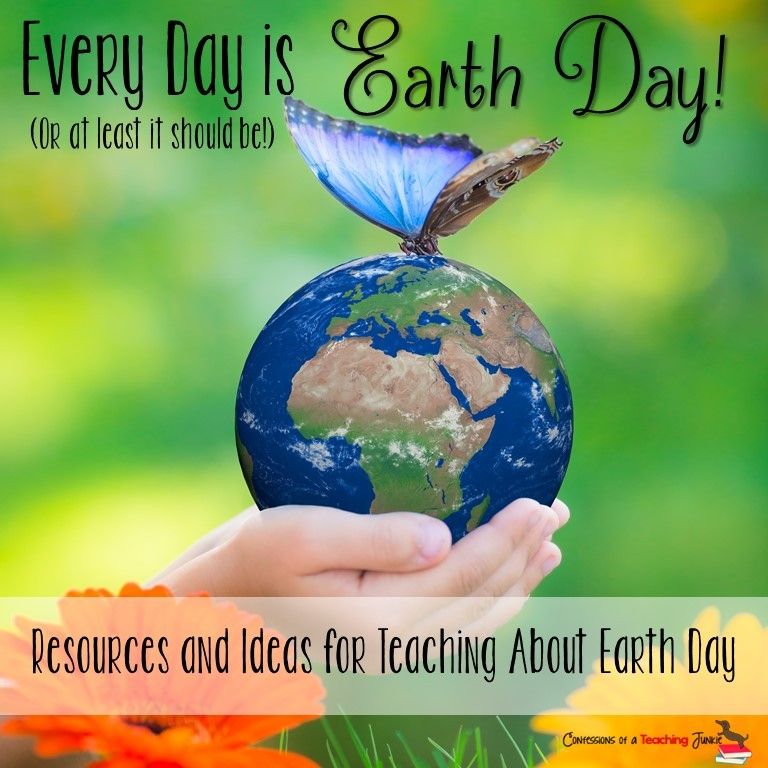 This week's Thematic Thursday is all about
Earth Day and Ecology Resources.
Besides Civil Rights, this is one of my favorite things to teach about because I think it is SO IMPORTANT!
Did you know...
It takes 250 gallons of water to grow the cotton for just one T-shirt.
Each year, Americans make enough plastic
to shrink
wrap Texas.
Recycling 1 million cell phones saves enough energy to power 185
American households for a year.
This week I even created 5 new products to help you teach about Earth Day and two of them are FREEBIES!
I found these YouTube videos to help you get started.
This one's more for the younger bunch.
Here are some of my favorite books to use when talking about Earth Day.
This book has always been one of my favorites. I made this set of comprehension and critical thinking questions to go along with the book.
Here are some great Earth Day art projects.
These flowers made from recycled materials are so bright and colorful!
Your little learners would love this Chicka, Chicka, Boom, Boom tree!
Mother's Day is coming up and these coasters made from recycled CDs would make such cute gifts, and who doesn't have a bunch of old CDs lying around!
Old bottles, new buddies!
These adorable Earth Day planters are simply AMAZING!
And finally, this mosaic tree made from styrofoam packing peanuts would make a great class project.
This site has some fun interactive activities for kids to learn about recycling.
Here are some Earth Day goodies that I created just for you!
To download the PDF with images and links, click on the picture below.
Now head on over to Comprehension Connection and check out the other Earth Day resources and ideas and link up your own!
For even MORE ideas check out my Earth Day Pinterest Board.
Follow Confessions of aTeaching Junkie's board Every Day is Earth Day! on Pinterest.