Mindsets in the Classroom - Chapter 3
I am really enjoying this book and wish that I had discovered it sooner. Chapter 3 is all about what a differentiated, responsive classroom is and why it is important to a growth mindset.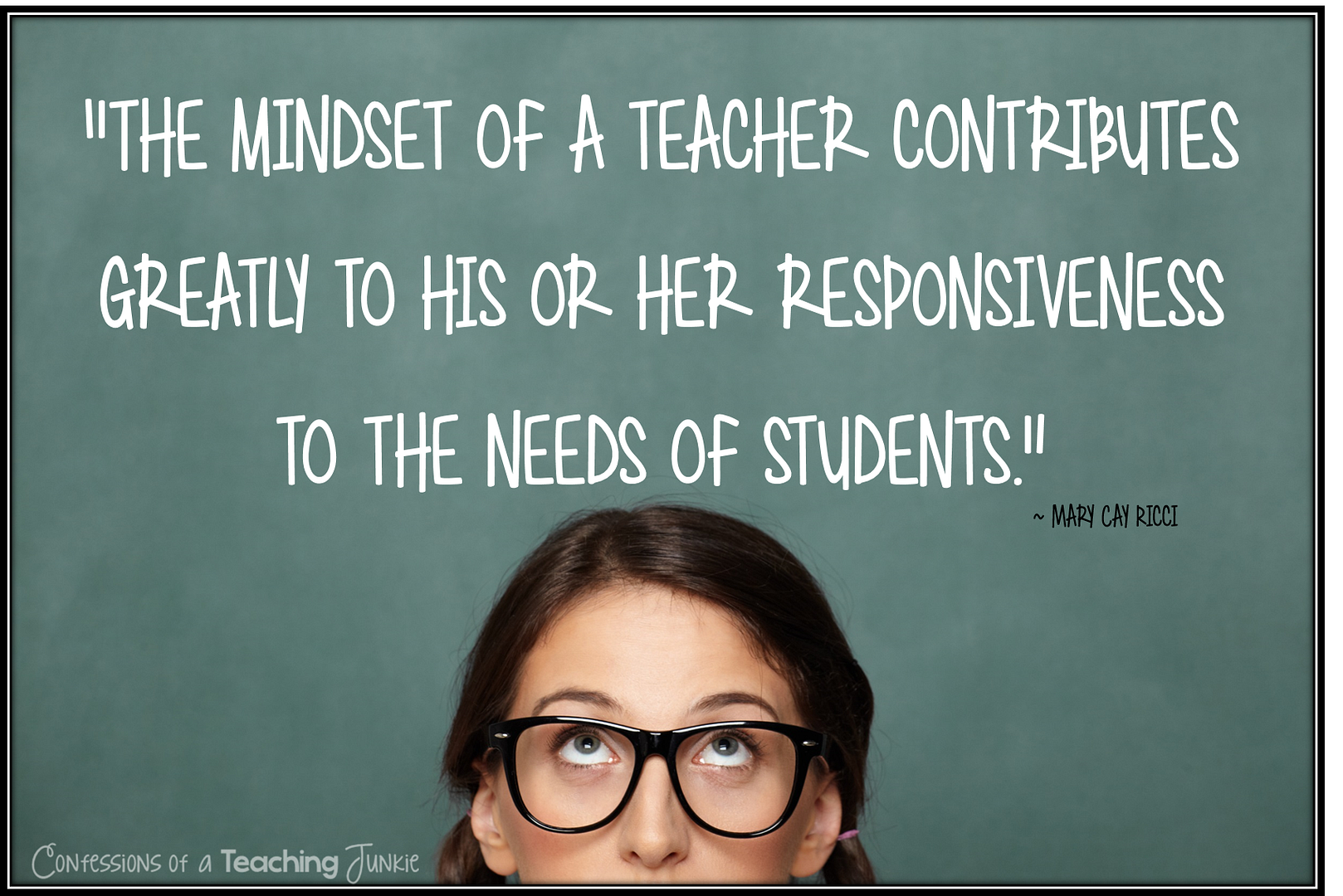 Below I will describe the necessary steps to have a responsive, differentiated classroom.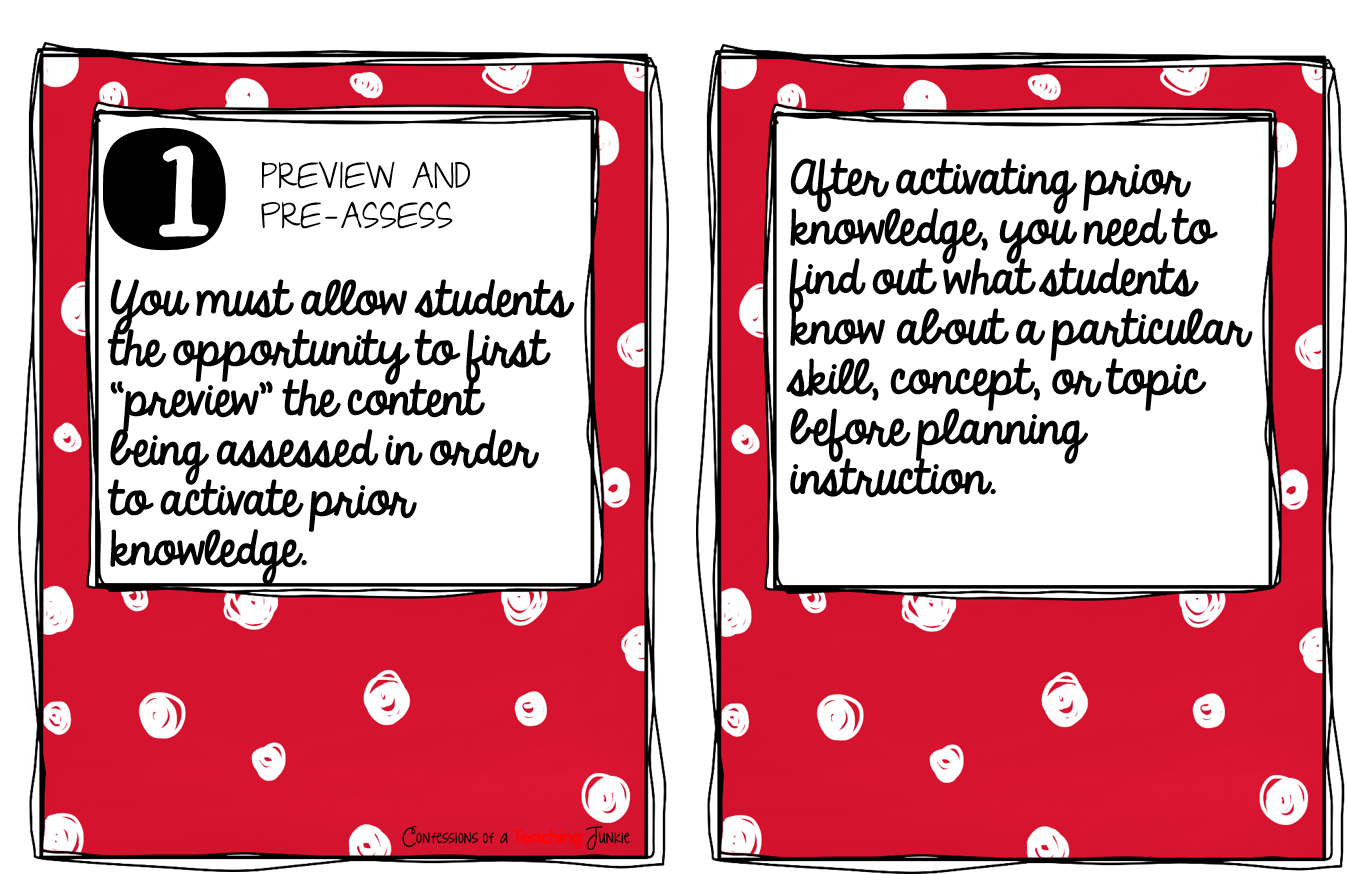 What was new to me, was allowing students to "preview" the content before pre-assessing them for the unit of study. This allows students to activate their prior knowledge about the topic and their previous learning. This will give a more accurate preassessment. Also important in preassessing is providing multiple means of representation and expression. Avoid preassessing and teaching the same topics, skills, and procedures on the same day. Analyzing the outcomes of the preassessment allows for planning the instruction for the unit or topic.
Curriculum compacting allows students to go deeper and wider into content when possible without requiring them to be retaught what they have already mastered, but who have some gaps that need to be reinforced. Compacting is only for students who are ready to go on. How does a teacher know that a student needs compacting? Indicators include students who consistently finish work early and accurately, and those who express interest in pursuing advanced topics. Student who tend to create their own diversions in the classroom, those that have "time on their hands," can be disruptive or unproductive because they are just biding their time until the next lesson or task. It is critical to ensure that any alternative "activity" is indeed instruction at their readiness level, not a worksheet or busy work just to keep them occupied.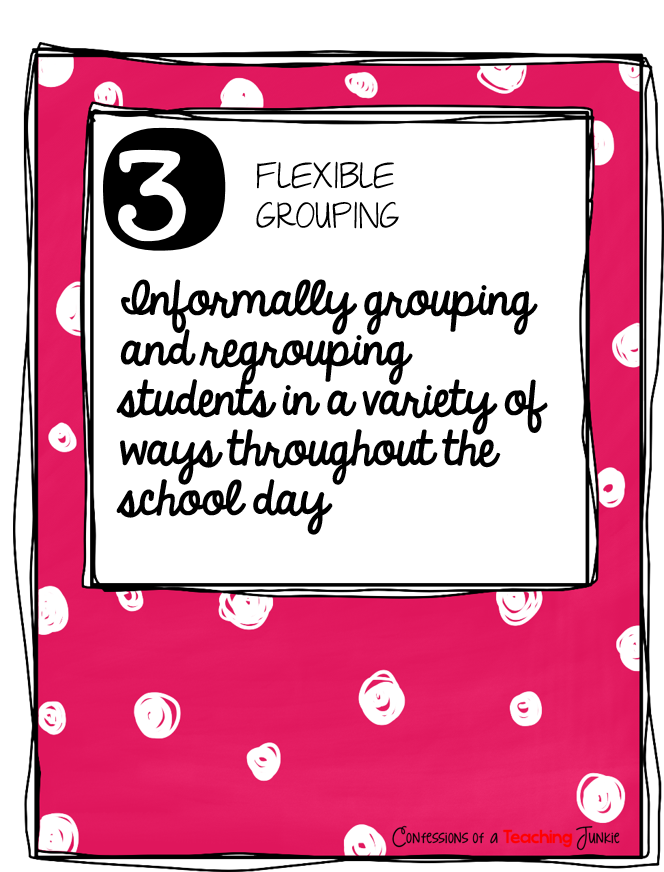 Preassessment and compacting are necessary for creating flexible groups in the classroom. In chapter 3, Ricci suggests adding a "thin layer" of enrichment for students who show mastery before they are accelerated to above-level content. Maintaining small flexible groups is an essential component of a responsive, differentiated, growth mindset in the classroom. Flexible grouping should be occurring in ALL classrooms, regardless of content area or grade level.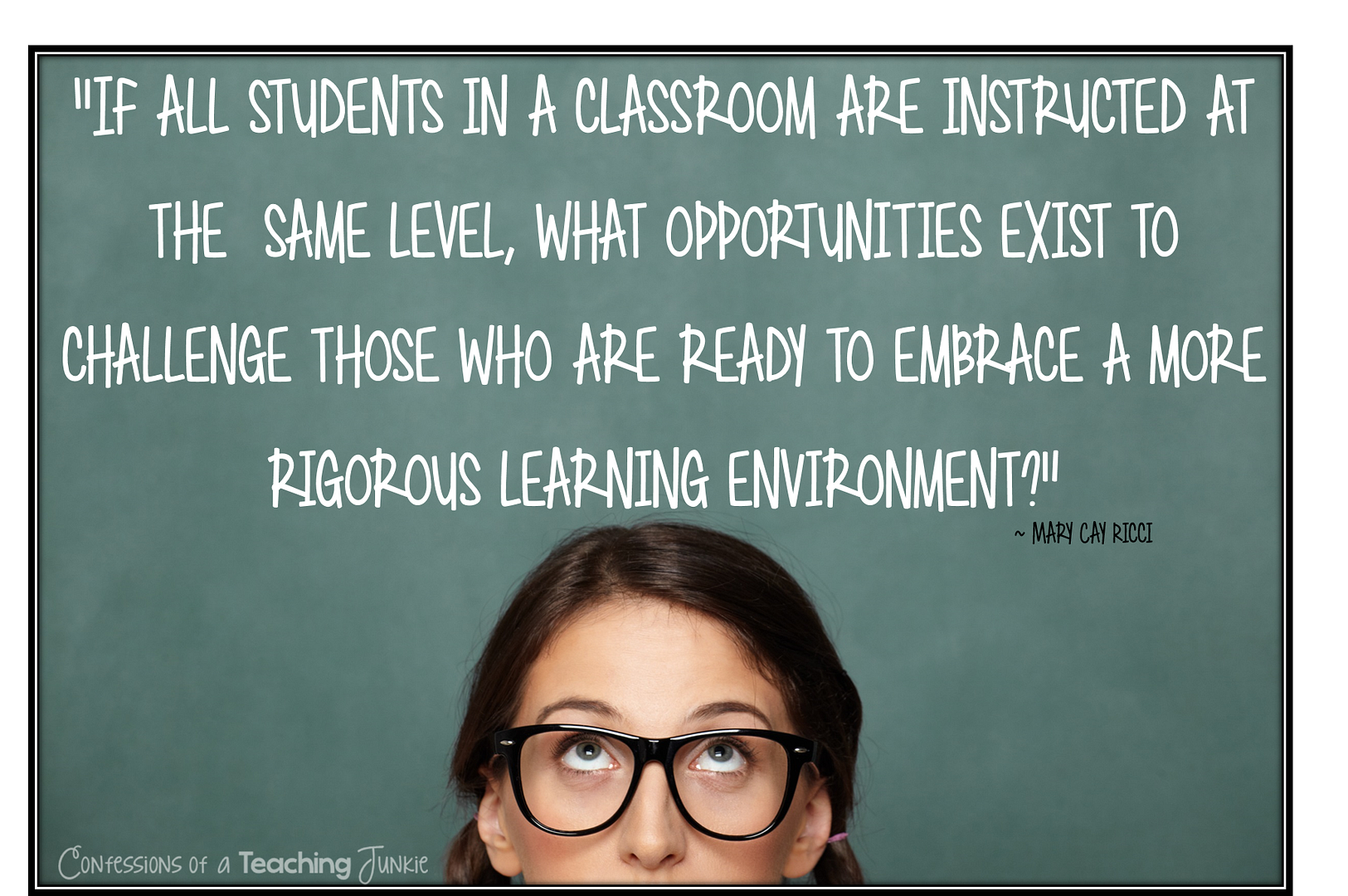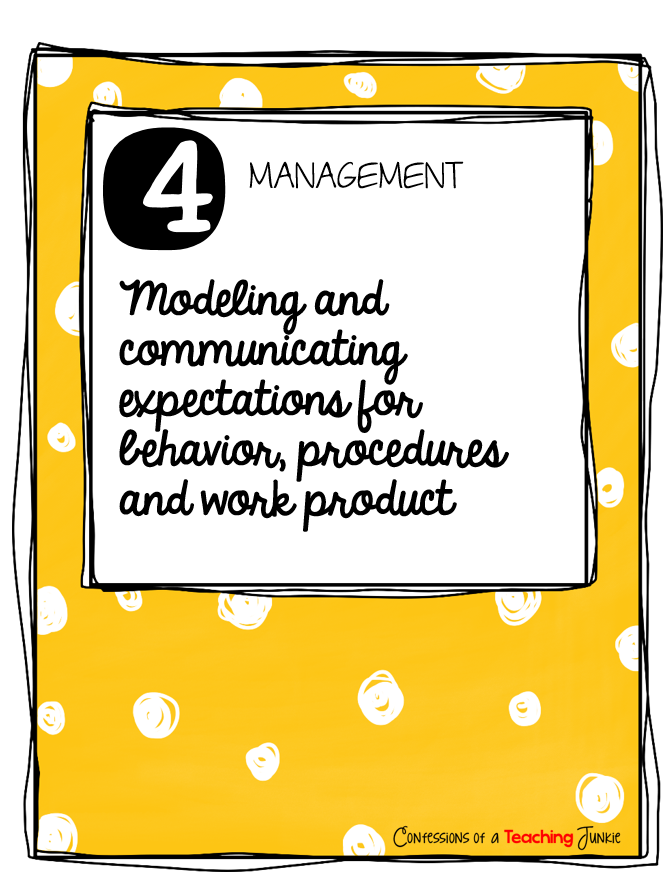 Setting up clear expectations and procedures are essential in a differentiated classroom. Students should always know what to do and how to do it in order for a classroom to run smoothly. What should they be working on while the teacher is working with another group? What should they be doing if the finish the assigned task? What should they do with it when they are finished? All of this must be taught explicitly in order to get the most out of your instructional time.
Carol Ann Tomlinson suggest using anchor activities in the classroom. Anchor activities ar tasks that students work on independently when the complete classwork or are waiting for the teacher to finish with another group/student. Anchor activities are similar to centers and should enrich the learning of the content being studied. Anchor activities are not busy work! They serve to naturally extend student learning. The tasks should be meaningful and require critical thinking. They do not require a grade. Students must put forth effort and justify their thinking.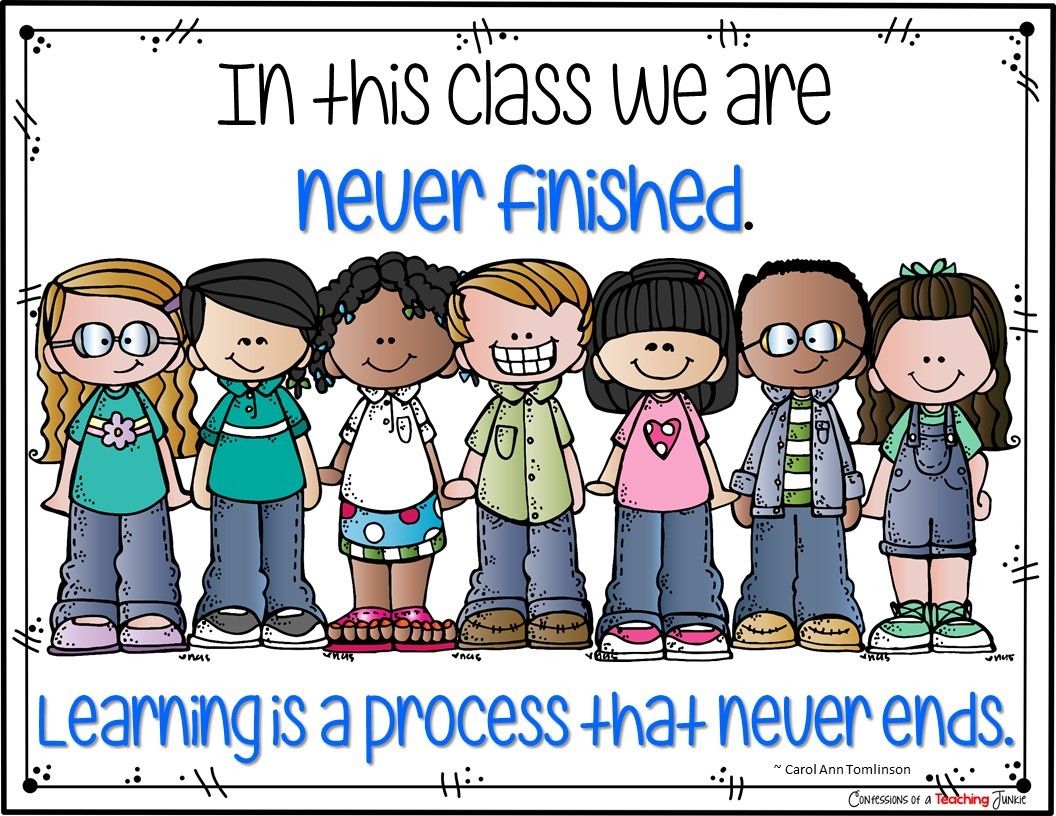 This resource
provides a great list of what, why, and how to use anchor activities, as well as a pretty good list of ideas for activities to use. Here is
another resource
I found on anchor activities.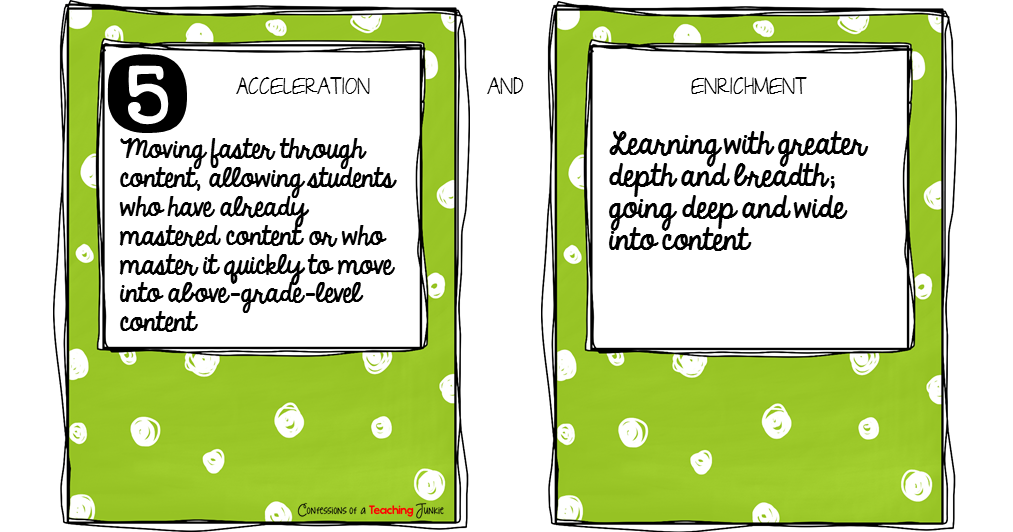 Step 5 involves acceleration and enrichment, both equally important. Acceleration refers to going faster through content while enrichment refers to going deeper into it. Acceleration allows students who have already demonstrated mastery to quickly move on. Enrichment is about going deeper into the learning. It is a good idea to add in at least some enrichment before acceleration; allowing for the application of the skill, concept, or process being taught and critical thinking and reasoning with the material.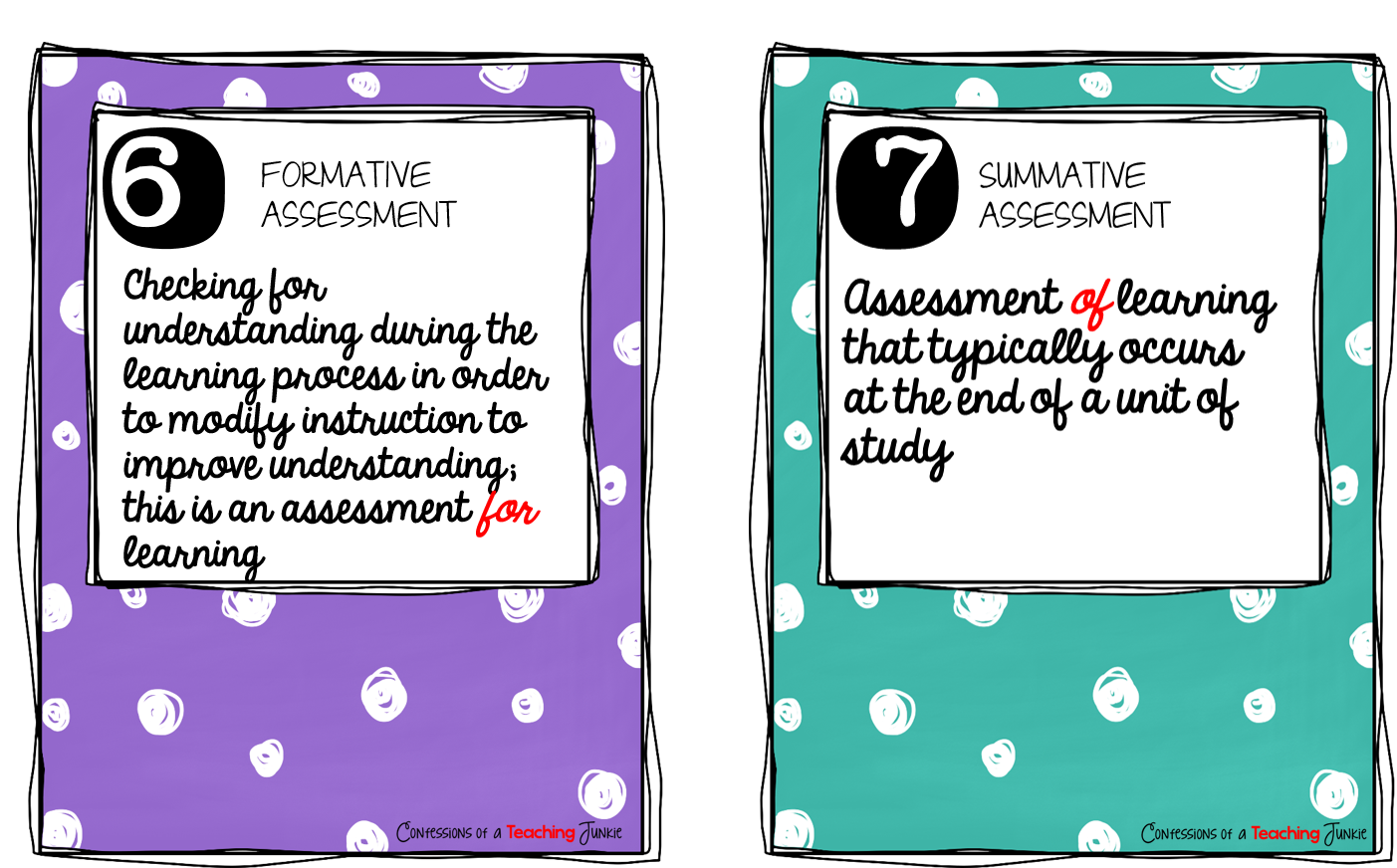 Steps 6 and 7 differentiate between formative and summative assessments. I found that I had some misconceptions about them, and you might also. Here is a graphic I created to represent assessment in the classroom.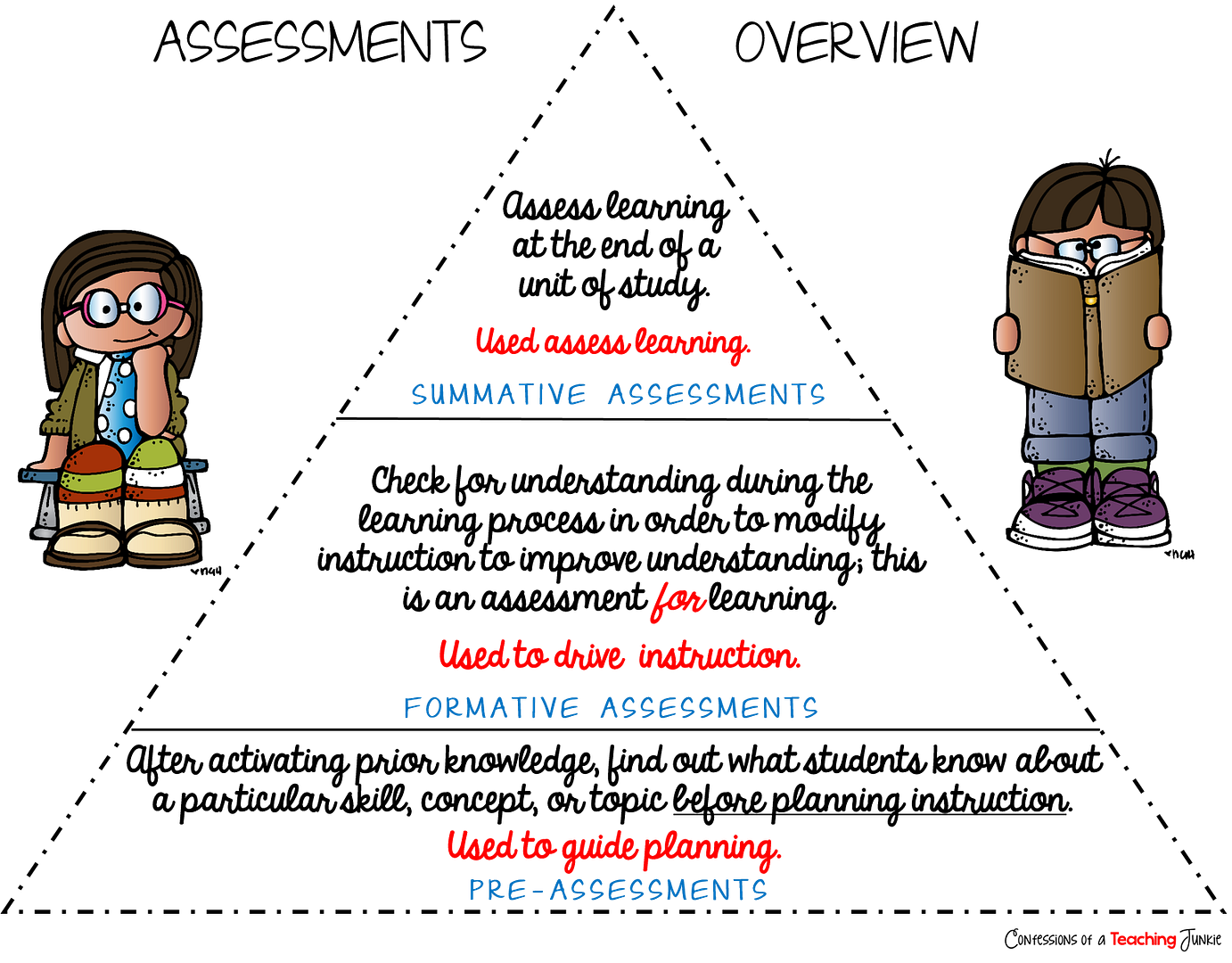 Formative assessments are checks for understanding that are ongoing throughout the unit. They drive your instruction. They are not complicated. Some great examples of formative assessments are written questions for students, exit slips, 3-2-1, and observations of students' work and discussions.
Summative assessments are for assessing student's learning, typically at the end of a unit of study. As with everything else in a differentiated classroom, summative assessments should also be differentiated. The assessment must match the learning that has taken place for each group. "Grades should be based on mastery of the content that was tailored to the student." Do not use the same assessment for all students.
According to Eric Jensen, "The commonly mandated policy of everyone on the same page on the same day makes little sense." Responding to the needs of all learners is a responsibility that we all have as educators.
Below is my printable version of the template presented in the book for the planning and teaching in a differentiated, responsive classroom.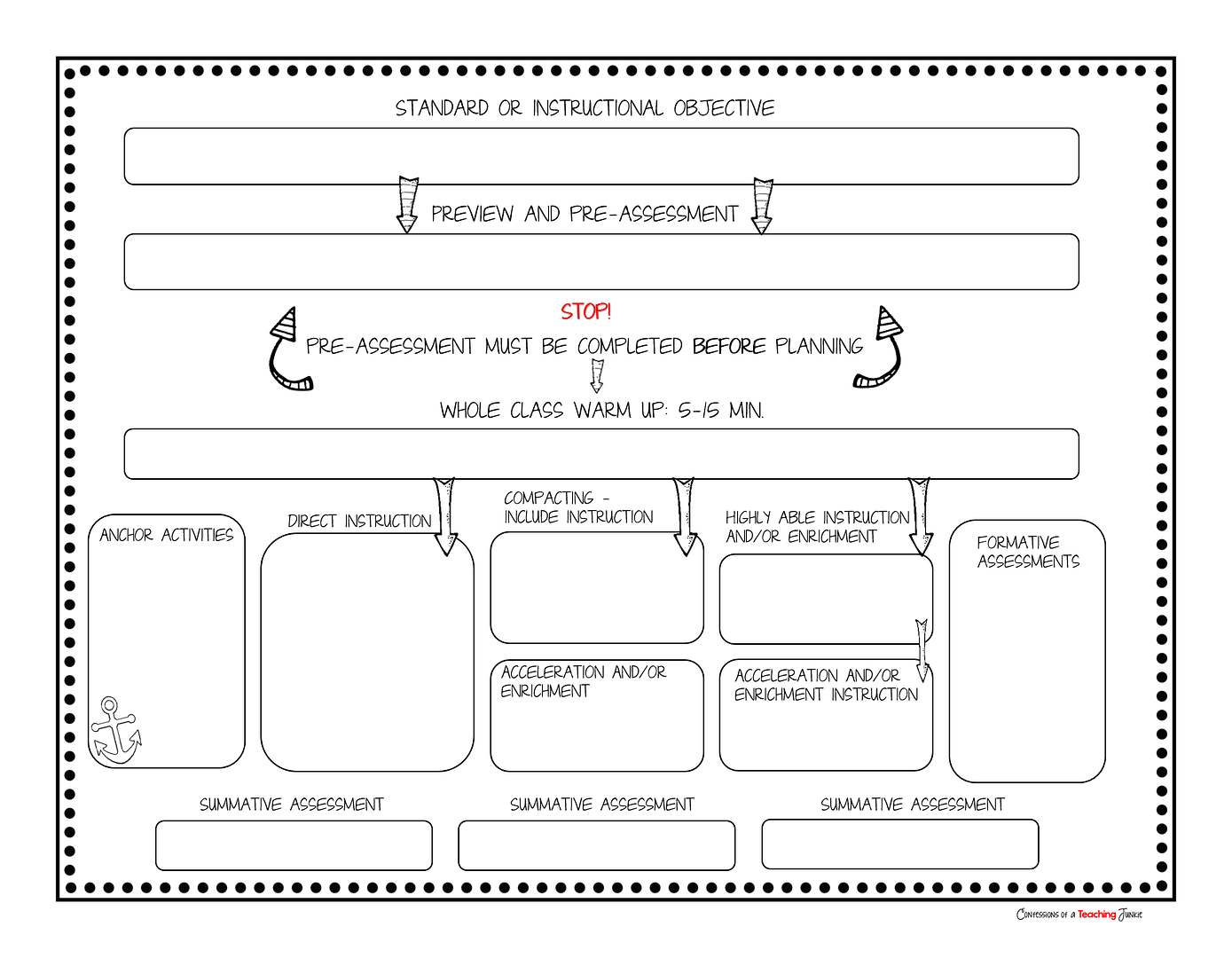 To download the template, assessment overview, and the never finished poster, click
here
.
On my Pinterest board, you will find links to all the posts and resources we have created.
Follow Confessions of aTeaching Junkie's board Mindsets in the Classroom on Pinterest.
Check out the other posts from Chapter 3 and link up yourself.