Today I am linking up with my friends at Teaching Trio to share some of my favorite summer food finds on Pinterest. I have found some of the most amazing recipes on Pinterest. I don't know how I cooked (or taught, for that matter) before I discovered Pinterest. Here are my summer favorites: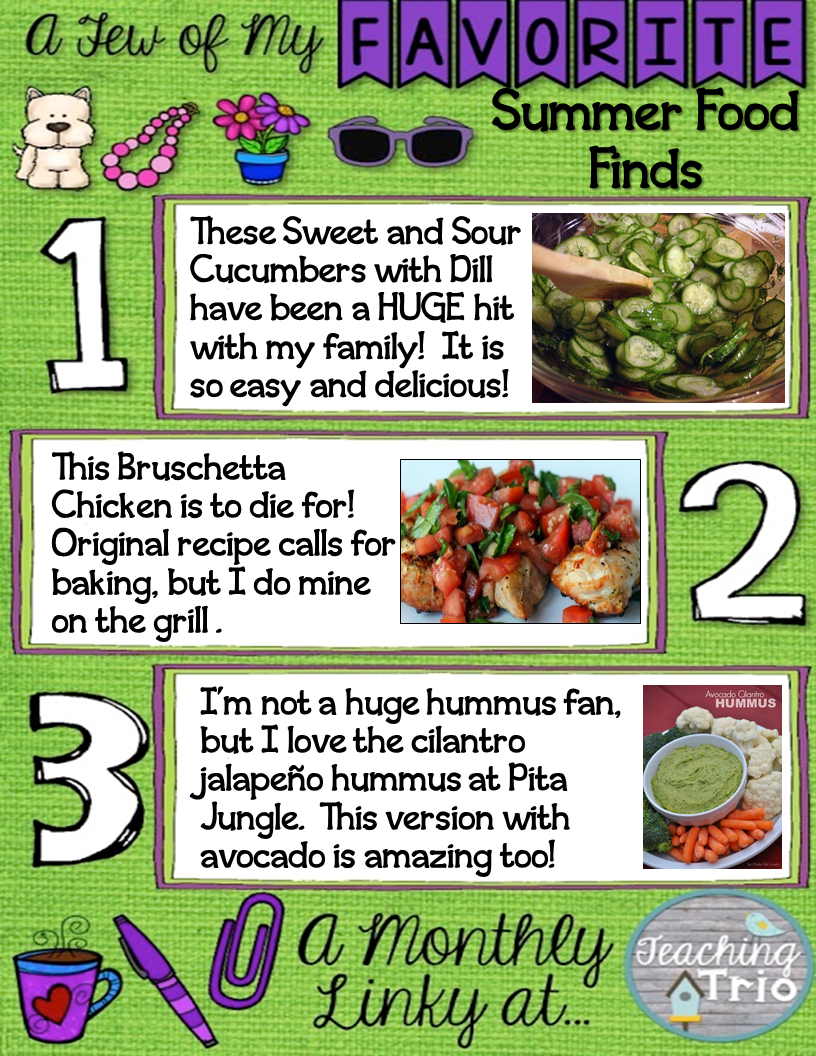 Make LOTS of the cucumber salad or you'll be sorry!
The chicken recipe calls for baking the chicken and the bruschetta, but I cook the chicken on the grill, basting with the balsamic glaze, then add some mozzarella cheese just before I take it off the grill. I serve it with the chilled bruschetta on top. It is such an easy and refreshing summer meal!
Next time I make the hummus, I am adding a bit a jalapeño to it to give it a little kick.
These goodies are all on the menu for my July 4th barbecue!
I would love to hear about your favorite summer foods too!
Here's a link to my Sounds Yummy Pinterest board if you want to check out more good eats.
Follow Confessions of aTeaching Junkie's board Sounds Yummy! on Pinterest.
Head on over to the Teaching Trio and share
YOUR Favorite Things.