This past couple of weeks, it's been all about PIRATES at Confessions of a Teaching Junkie! I have been working on some custom orders for a friend of mine who is going back into the classroom and want a pirate theme. Together we have come up with some great ideas and some fabulous new products. To share them with you, I am linking up with Tara from
Fourth Grade Frolics
for
and these gals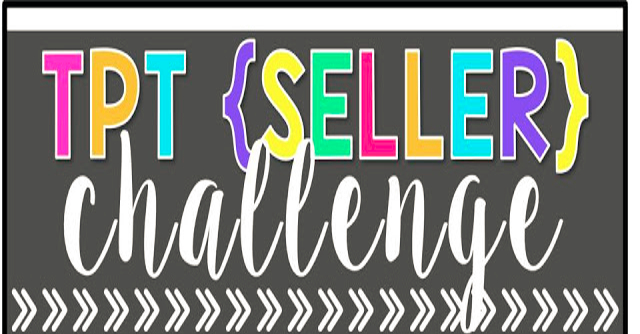 This week's challenge was to create a new MASTERPIECE.
I made a few...
I have has so much fun working on these!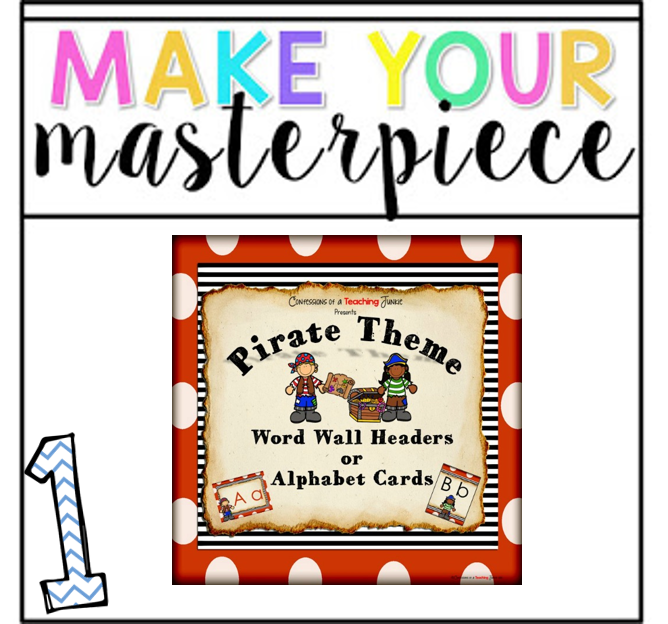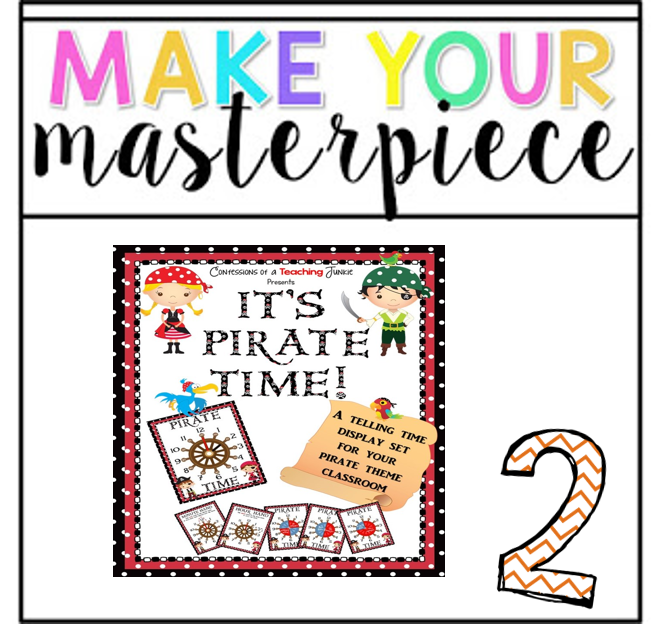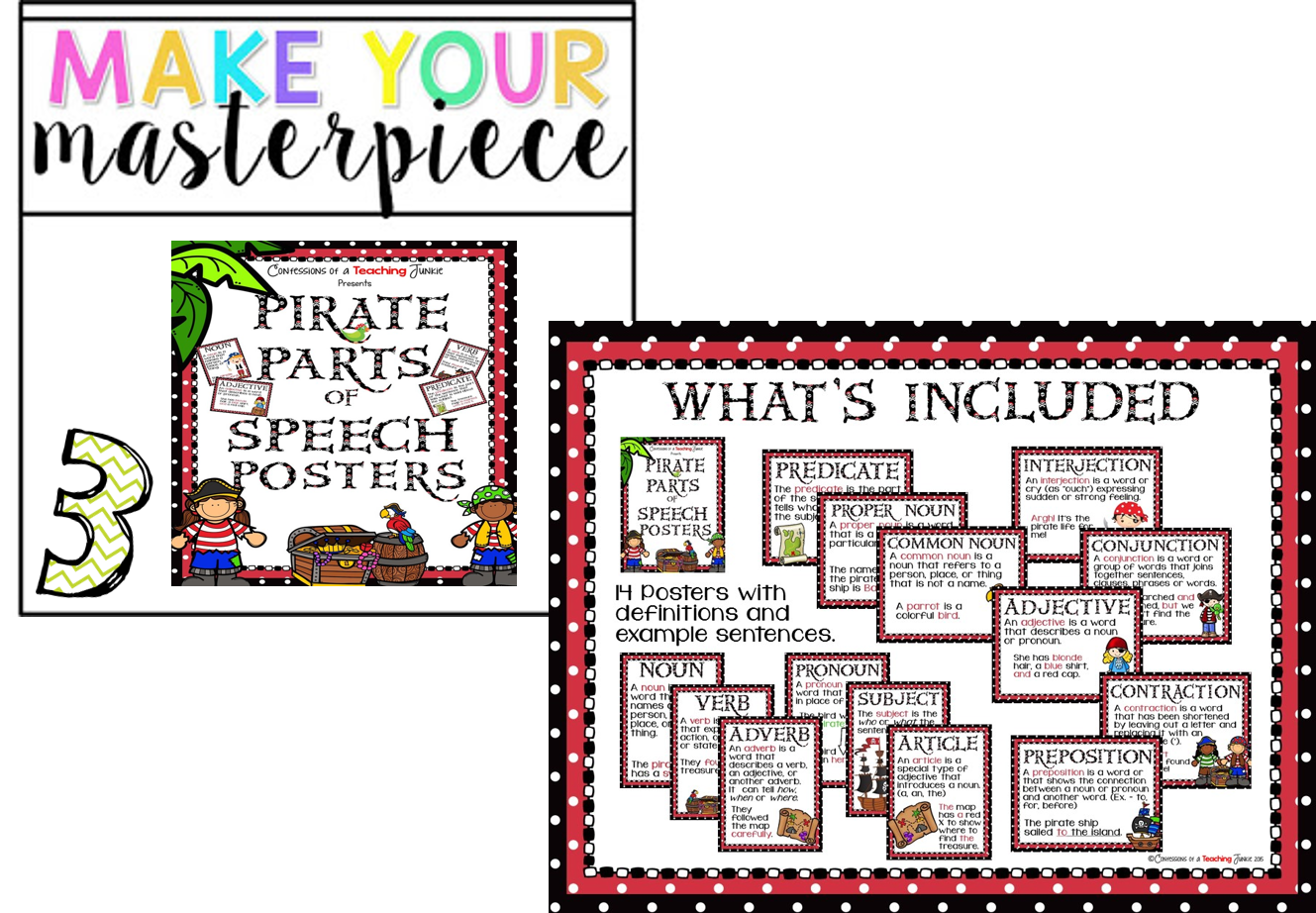 Marsha is going to have the spiffiest Pirate Theme Classroom ever! All of these newbies go great with my Pirate Theme Classroom Decor Bundle too!
Click on the images above to view the items in my
TPT Store
.
We have a few more ideas in the works, so stay tuned for more Pirate Booty!
Want to check out the other TPT Seller Challenge entries?
Visit the Pinterest Board.
Follow Third in Hollywood's board TpT Seller Challenge on Pinterest.
Better yet, link up yourself with one of these gals.
Third in Hollywood
Teach Create Motivate
Sparkling in Second
Peppy Zesty Teacherista