As a Carson-Delossa Brand Ambassador,* I received some great products to share with you this month. I have loved Carson-Delossa as long as I have been teaching (a L.O.N.G. time!) and this month's selection included a couple of my FAVORITES.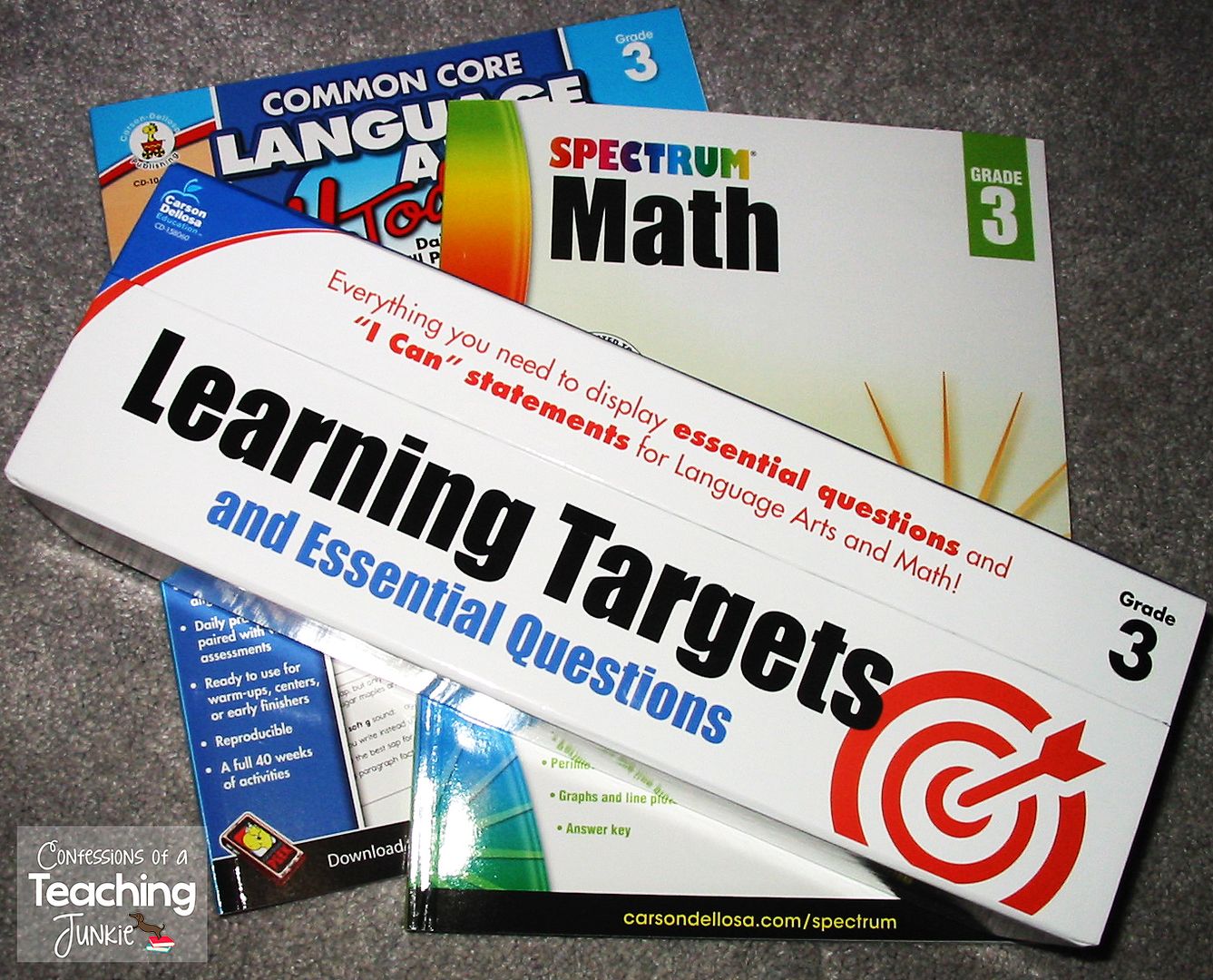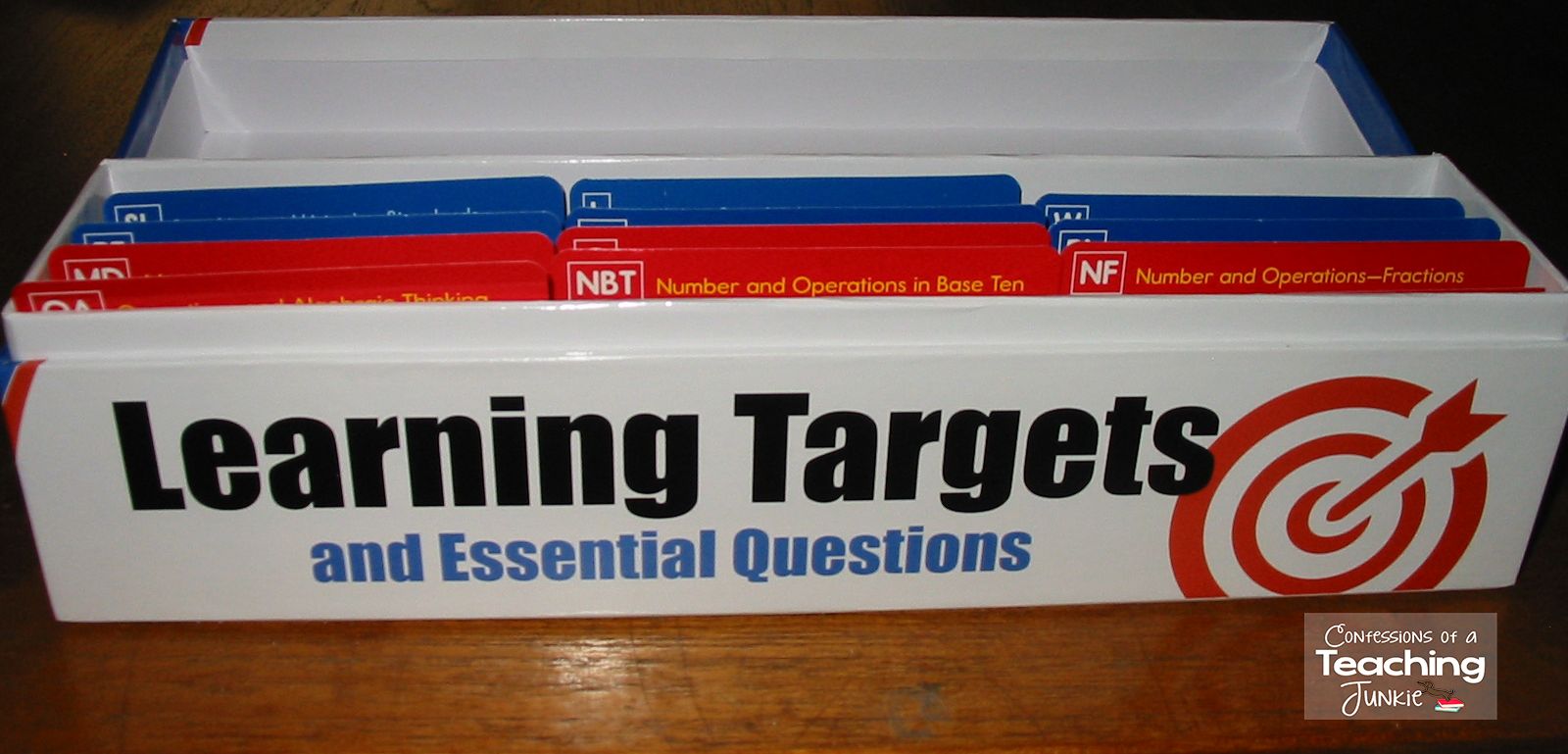 The box includes cards for all the Common Core standards, both ELA and Math, for the grade level that you select. The learning targets are on one side, and the essential questions are on the other. Both are in easy to read and understand, kid friendly language.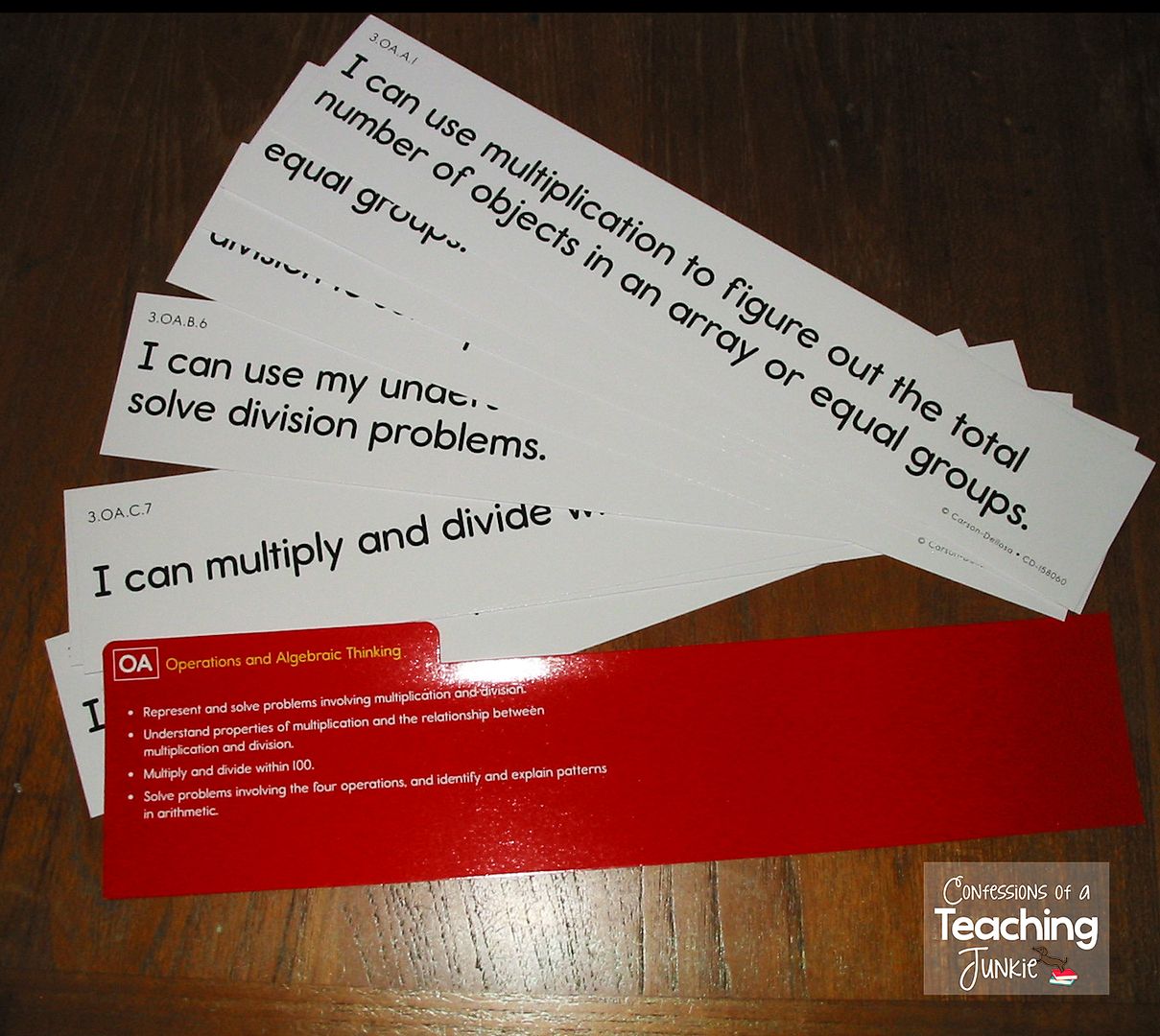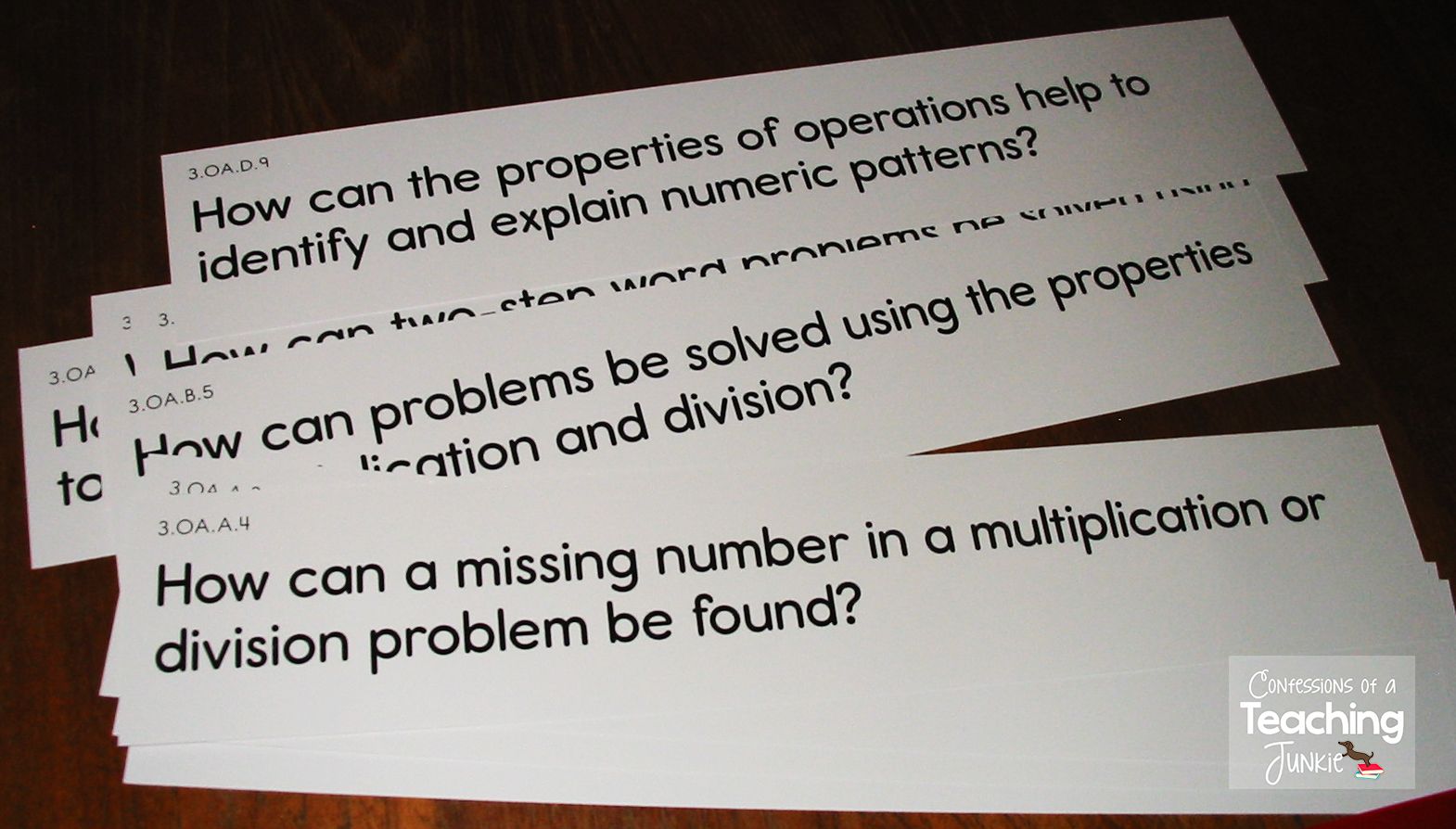 The Learning Targets and Essential Questions kit includes 105 standards cards, 1 header card, and 10 dividers. Each card features a standards-­‐based essential question paired with a corresponding "I Can" statement. The essential questions are designed to help keep lessons focused and to provide students with a clear understanding of the intended outcome. The learning targets, or "I Can" statements, serve as assessment tools for both teachers and students. The "I Can" statements also allow teachers and students to evaluate progress toward learning goals.
Here is a video from Carson-Delossa that gives more information about this great resource.
The next two products are already favorites of mine that I used regularly in my classroom.
The
Spectrum series
of books are great for quick assessments and additional practice for those who need it. Spectrum® workbooks can save you from frustrating, endless searches for that skill-­‐specific practice or student artifact. The full line of Spectrum resources are developed by professional educators and aligned to all state standards. This series can easily become one of your best planning resources. They are available for the following subjects:
• Language Arts (Grades K-­‐6)
• Phonics (Grades K-­‐6)
• Reading (Grades K-­‐6)
• Writing (Grades K-­‐8)
• Spelling (Grades K-­‐6)
• Math (Grades K-­‐8)
• Science (Grades 3-­‐8)
• Geography (Grades 3-6)
The
math series
has pre- and post-tests for each unit and practice pages that are great for homework or to leave when you have a substitute.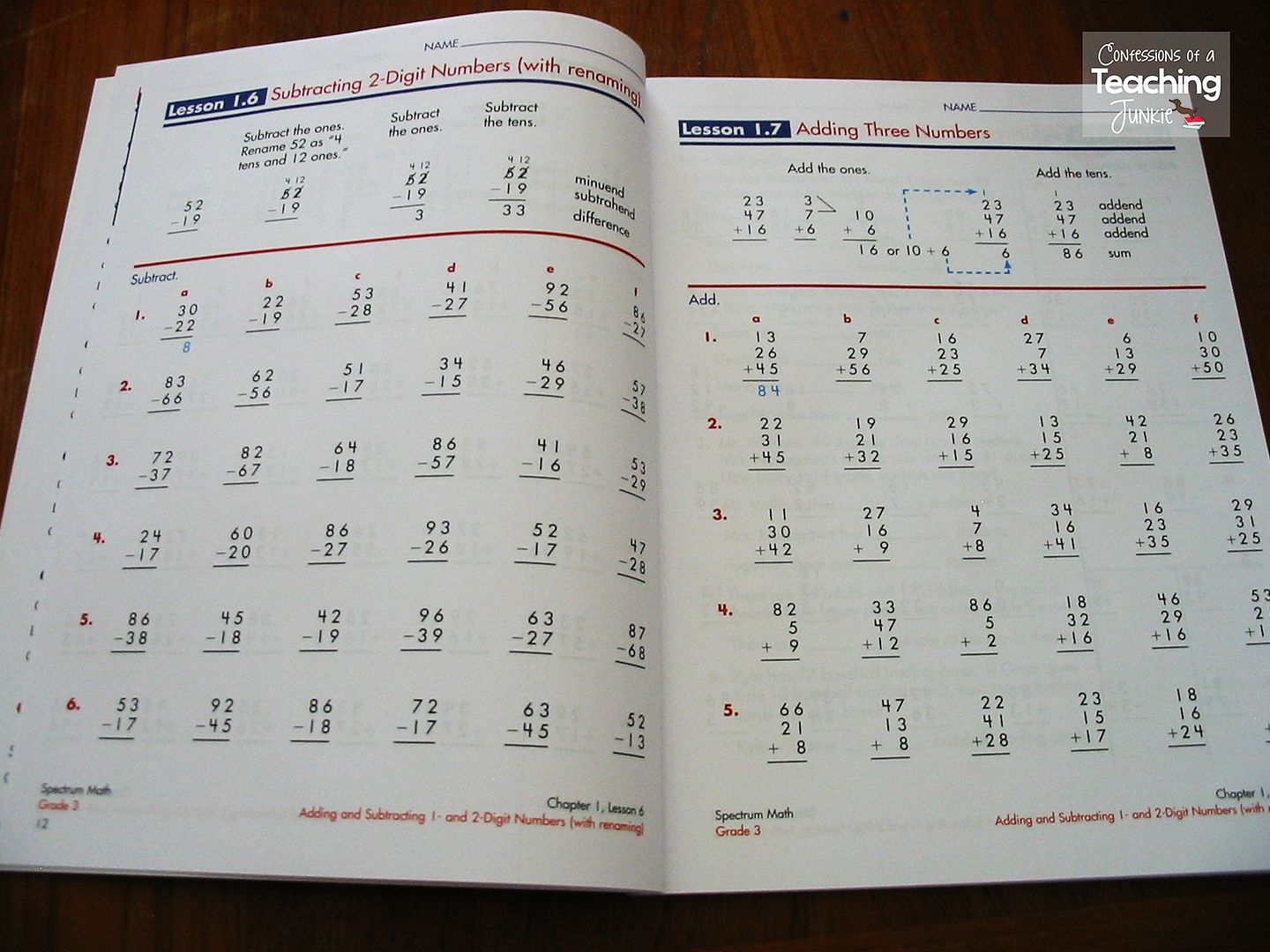 I l♥ve that I do not have to scramble around trying to find resources for particular skills.
My favorite products of all are the
Math 4 Today
and
Language Arts 4 Today
series! I have used these for years and they are even better now that they are annotated with the common core standards. My fourth grade set is well-worn!
I absolutely love the format of these! Each day, M-Th, there are 4 spiral review questions that are PERFECT for little mini lesson reviews. Then for Friday, there is an assessment over the types of questions covered for the week. A Common Core guide and answer keys are provided.
I always copied math on one side and language arts on the other. The kids kept these at their desk and we used them for bell-work. Then on Fridays I would pass out the assessments and take a quick and easy grade for the week. LOVE♥LOVE♥LOVE THEM!
Head on over to
Carson-Delossa
by clicking on the links and images above, or get these and other great CD products at your local teaching store.
I would love to know what your favorite Carson-Delossa products are. Leave a comment with yours.
*I participate in the Brand Ambassador Program for Carson-Dellosa and have received this product for free to review.