I am excited to Link up with
Hello Sunshine
this month to help spread a little sunshine and school gets into full swing for most of us.
If you are a reader like I am, and truly love books, you want your students to love them as much as you do, right? As we work with our students at the beginning of the year, getting them to choose books they will love and that are just right for them, I have a fun, very low prep activity to share with you. All you will need is a copy of the book,
The Fantastic Flying Books of Mr. Morris Lessmore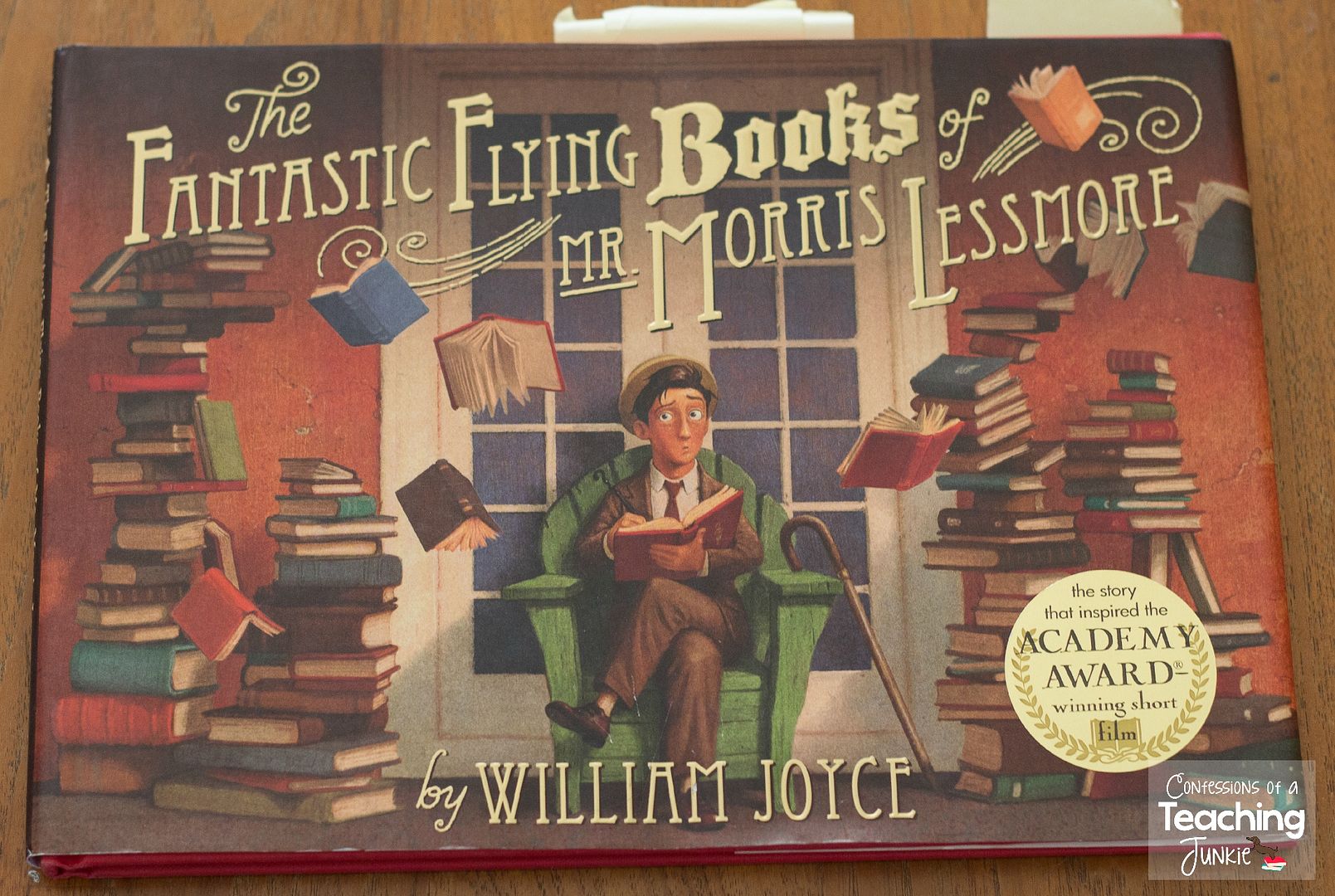 You can get it from the library, but seriously, you will want your own copy of this one!
I chose 8 different places in the story to stop. These are the places that I stopped in the book: pages
5, 9, 13, 17, 21, 32, 37, and 43. You can choose any 8 places that you want to stop, but pause after vivid details to make it easier for the students to draw.
Have the kids fold a blank piece of paper into eight spaces and number them.
As I read aloud, I do not show the cover illustration or any of the pictures.
As I reach each of the places I have marked to pause,
They have about 2 minutes to draw in that box what has happened so far in the story.
They must draw for the whole time, adding details that they remember from the story.
When the 2-3 min. is up, they put their pencils down and I continue reading until the next pausing point. I repeat with all of the 8 spots I have marked in the story.
Here are some of my students' completed drawings.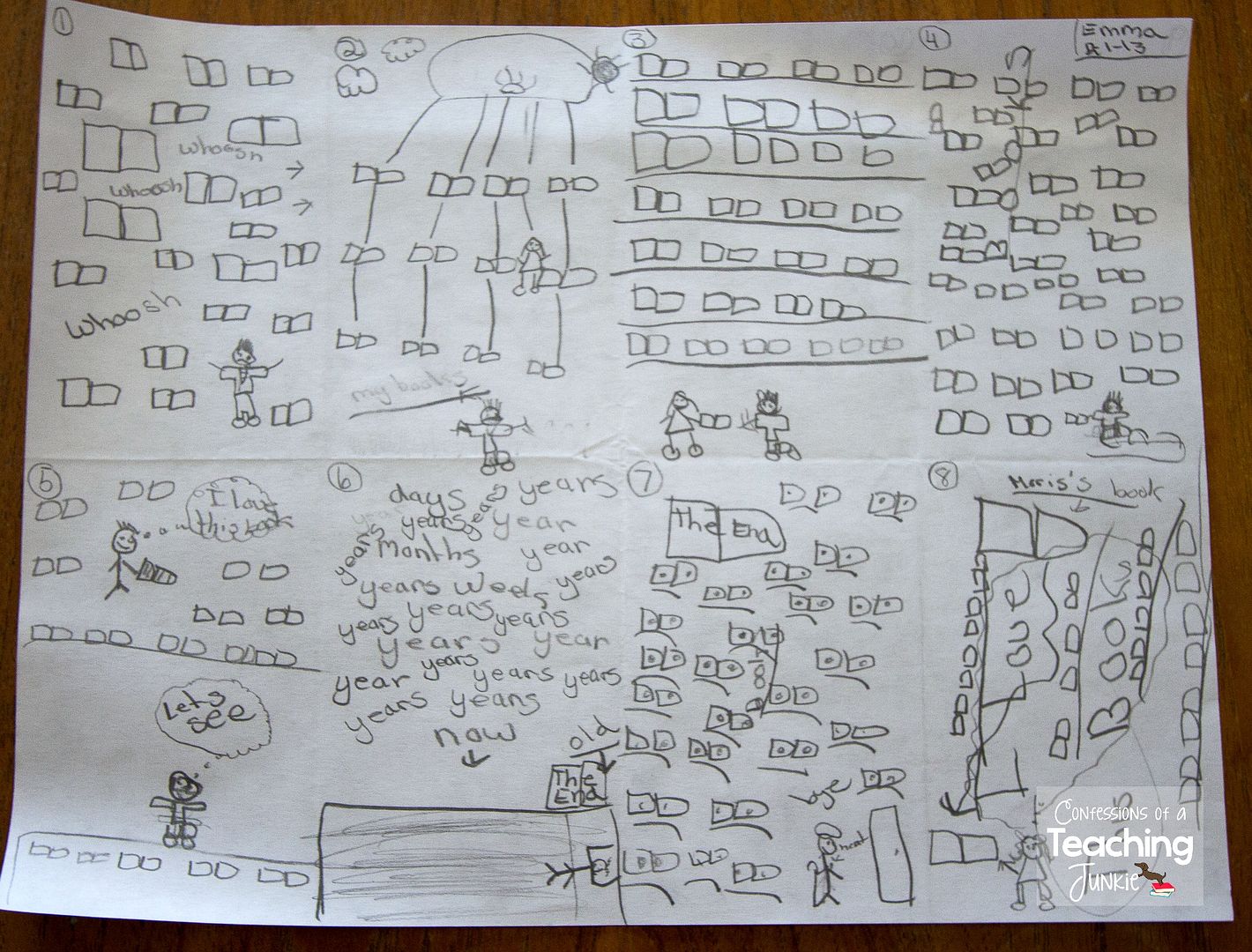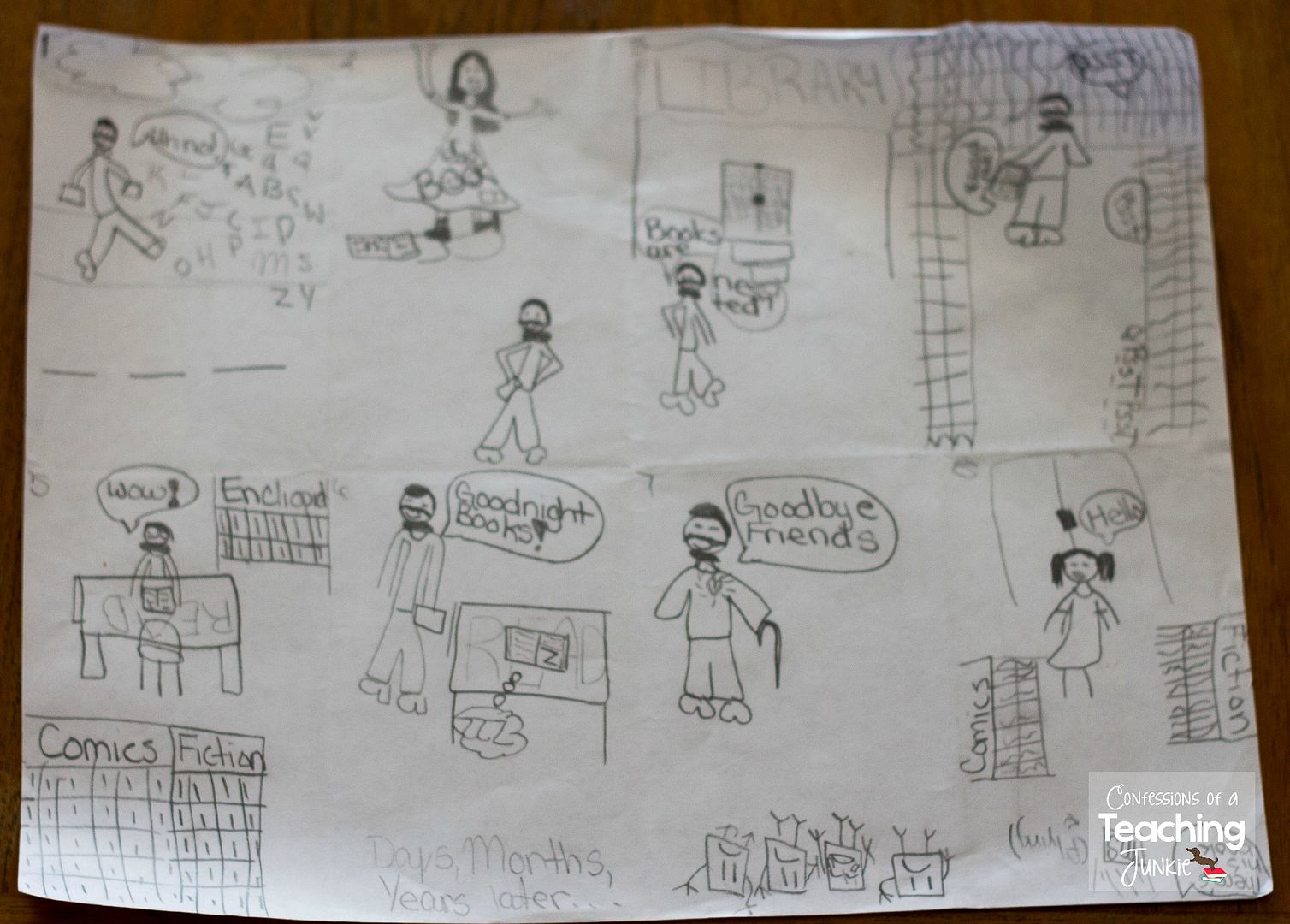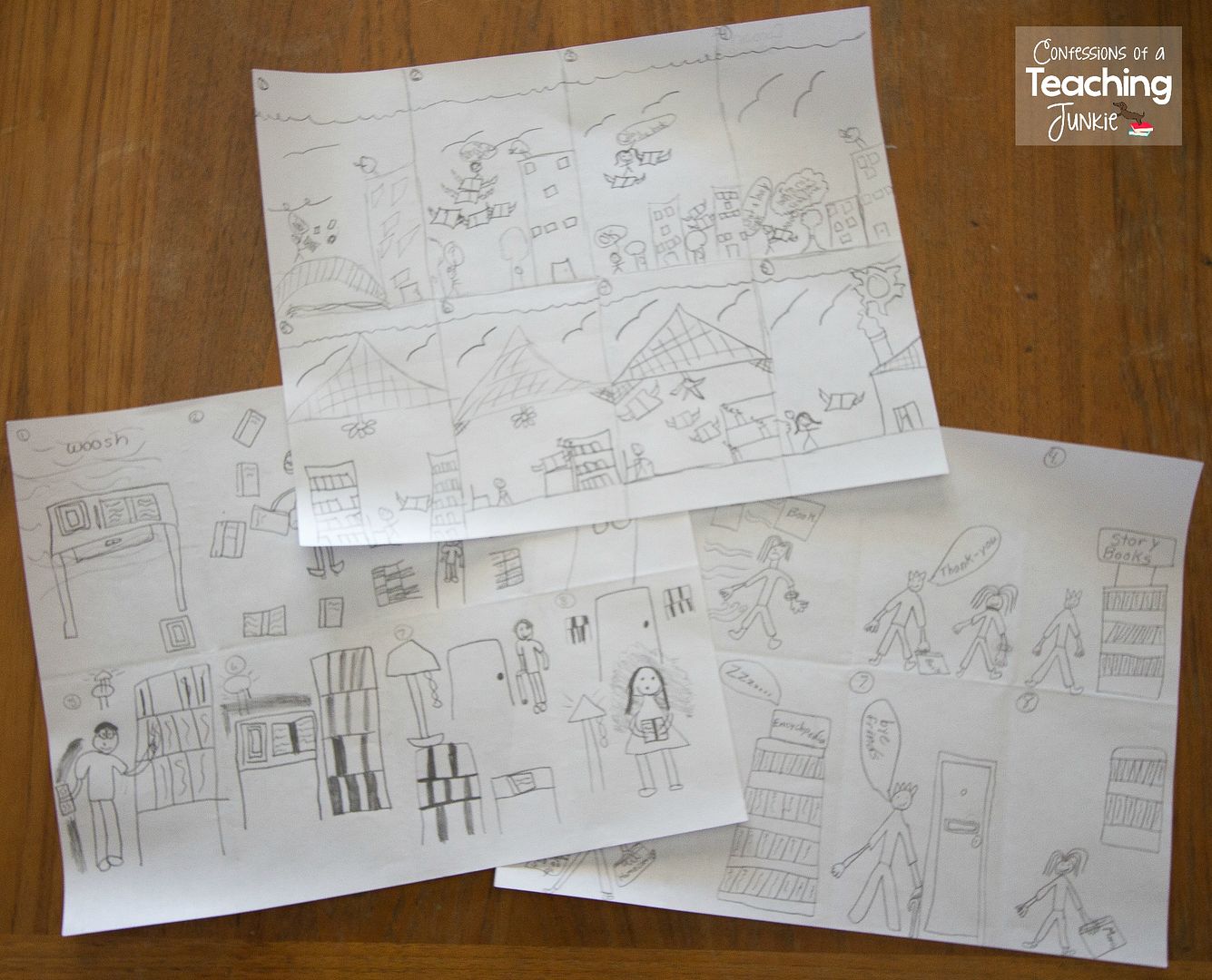 These drawings are a GREAT way to informally assess listening comprehension! You can use this activity with any book or chapter. Just choose your 8 spots ahead of time and do not show students any of the illustrations as you read. After they have completed the activity, you can go back and reread or show the illustrations.
This particular book has a great video that I showed the students after we read the book and completed the activity.
Another good book for this activity is
Turk and Runt: A Thanksgiving Comedy
. You can read my post
here
about it.
Have some "Sunshine" of your own that you would like to share? Head on over to
Hello Sunshine
and link up!